Archive | May 27, 2014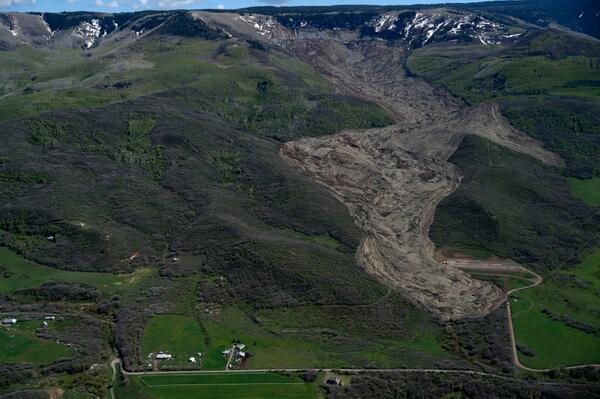 A massive landslide swept through Mesa County in western Colorado, U.S., on May 25, 2014. According to the Mesa County Sheriff's Department, three people are missing. The slide occurred after a day of rain and a smaller slide earlier in a day.
According to Mesa County Sheriff Stan Hilkey the three men who are reported missing went to check on their irrigation water that had been disrupted. From there they went to check on the first slide.
It's believed a second slide happened while they were in that area and they may have been caught in it.
The site is located along Salt Creek Road, also known as 601/2 Road, near Vega State Park, east of Collbran. It is 800 m (0.5 miles) wide and about 3.2 – 4.8 km (2 – 3 miles) long. At the edges, the mud is 6 – 9 m (20 – 30 feet) deep, and at its center it is believed to be about 76 m (250 feet) deep.