Severe hail storm dents cars, surprises residents with large ice pellets in Oregon, USA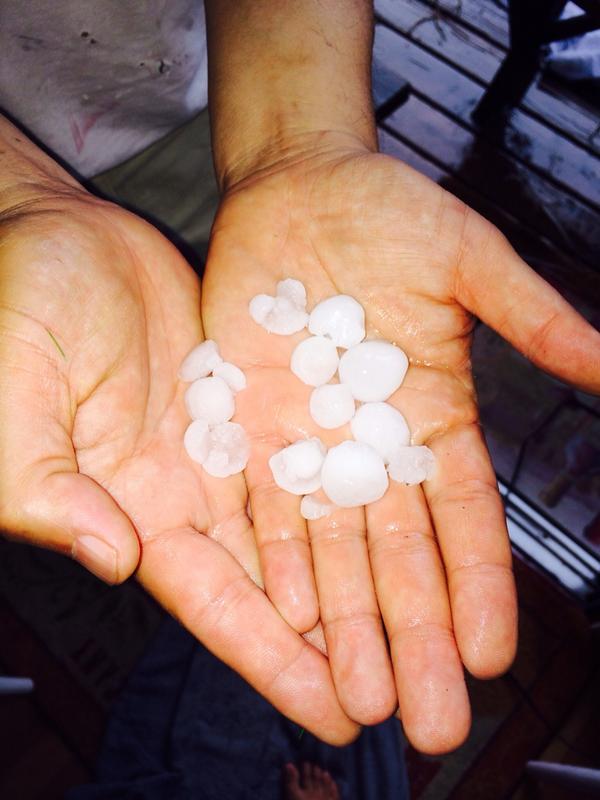 The National Weather Service's Saturday evening forecast for Bend called for lightning, gusty winds, heavy rain and occasional hail.
No kidding. In fact, maybe the forecast should have read, "occasional, quick and Giganto-size hail."
Shortly after 5 p.m., the Central Oregon city was warm and sunny and then all hell broke loose. 
The good news for Bend residents, who have been living through so-called "fire weather" with thunderstorms and lightning strikes during the past two days, is that the skies are expected to clear up and calm down, with temperatures falling to the lower 60s after midnight.