Archive | November 1, 2014
A powerful early season winter storm dumped nearly two feet of snow in the mountains of Tennessee and North Carolina on Saturday, a day after it flooded Chicago's Lake Shore Drive by whipping up 22-foot waves on Lake Michigan. And this storm is just getting started.
By Sunday, an intense area of low pressure will be located off the coast of New England, causing heavy rain, snow and airport-snarling winds of 50 miles per hour or more from Long Island to Maine.
The storm has been termed a "Manitoba Mauler" by one National Weather Service office, due to its origins in the Canadian province of Manitoba. The record early season snows in the Southeast — this was the earliest measurable snow on record in Columbia, South Carolina — were the result of an unusually intense area of cold air and atmospheric spin in the upper atmosphere, which is known to meteorologists as an upper level low.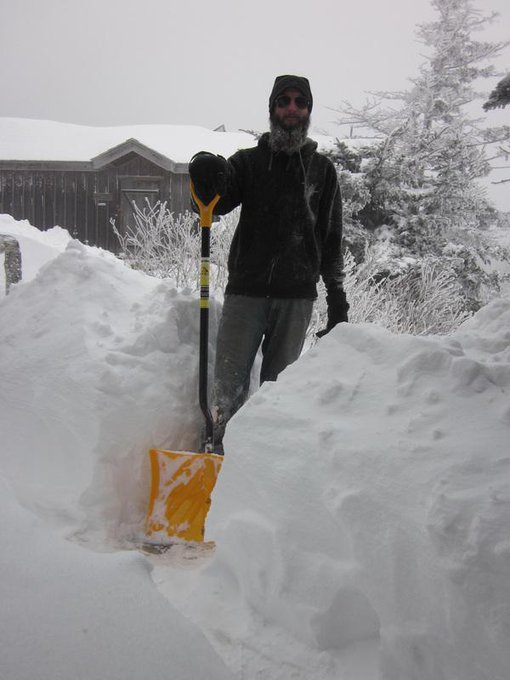 This low came out of Manitoba late this week and dove southeastward, spawning lake effect snow squalls and pounding lake surf in northeastern Illinois as well as parts of Michigan and Indiana. It then carved out a path all the way to South Carolina. The storm brought a near-hurricane force wind gust of 69 miles per hour to Gary Airport in Indiana on Friday, and caused hundreds of flights to be delayed or canceled at Chicago's O'Hare International, one of the world's busiest airports.
At a buoy in southern Lake Michigan, the wave height of 21.7 feet on Friday was the second-highest on record, according to the National Weather Service.
The track this storm has taken, with its wintry effects being felt all the way to the Gulf of Mexico, is rare for so early in the season. The snowfall totals so far have been stunning, with 22 inches of snow on Mount Leconte, Tennessee, which is in the Great Smoky Mountains, and widespread amounts of half-a-foot or more in the southern and central Appalachian Mountains.
This event broke the previous earliest trace of snow in Columbia, South Carolina by nine days. The previous record was set way back in 1913.
The upper level low pressure area is sparking the development of a strong surface area of low pressure off the Mid-Atlantic coast on Saturday night, and this will intensify as it spins its way northeastward, eventually parking itself over the Canadian Maritimes as a howling gale early next week.
The National Weather Service has hoisted high wind warnings along coastal areas up and down the eastern seaboard, as winds are expected to gust above 60 miles per hour in Massachusetts, New Hampshire and parts of Maine. Heavy snow, on the order of a foot or more, is forecast to pile up in Maine, while Providence, Rhode Island and Boston, Massachusetts may see a mixed bag of rain changing to a coating of snow.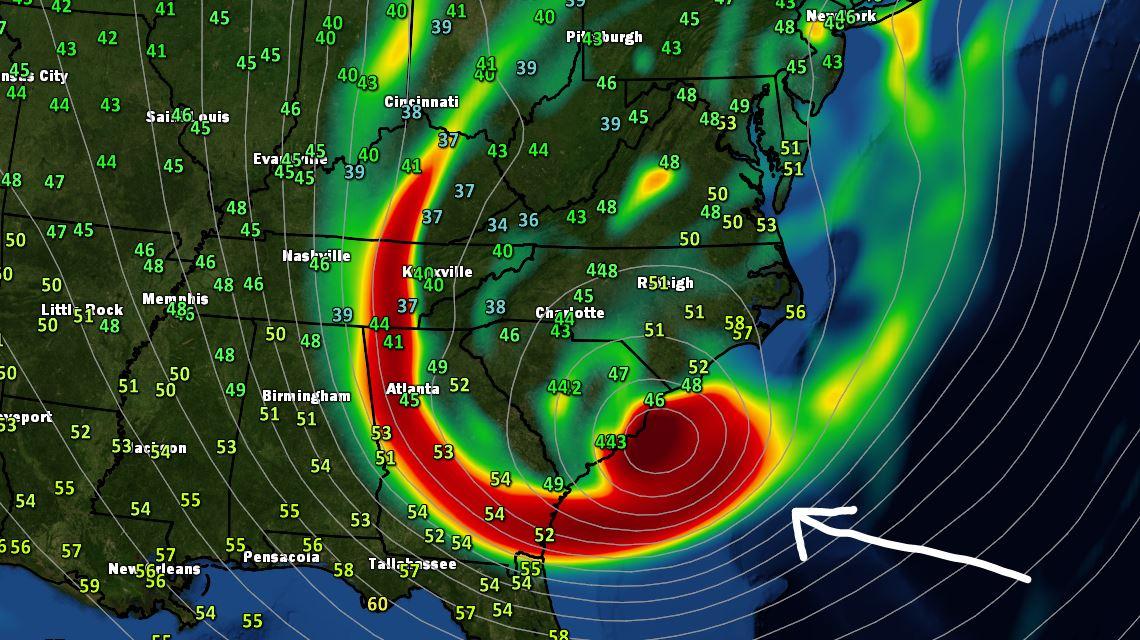 With such a strong storm system, though, there are bound to be some surprises. For example, the coastal snow in South Carolina was not forecast far in advance.
The storm is also ushering in an unusually cold air mass to the Deep South, with temperatures on Saturday and Sunday running 20 to 30 degrees Fahrenheit below average. Widespread freeze warnings were in effect for Saturday and Sunday, with a moderating trend in temperatures forecast for the eastern U.S. next week.