Devastation as freak storm and tornado rips through popular Costa del Sol holiday resort
"I have never seen anything like it."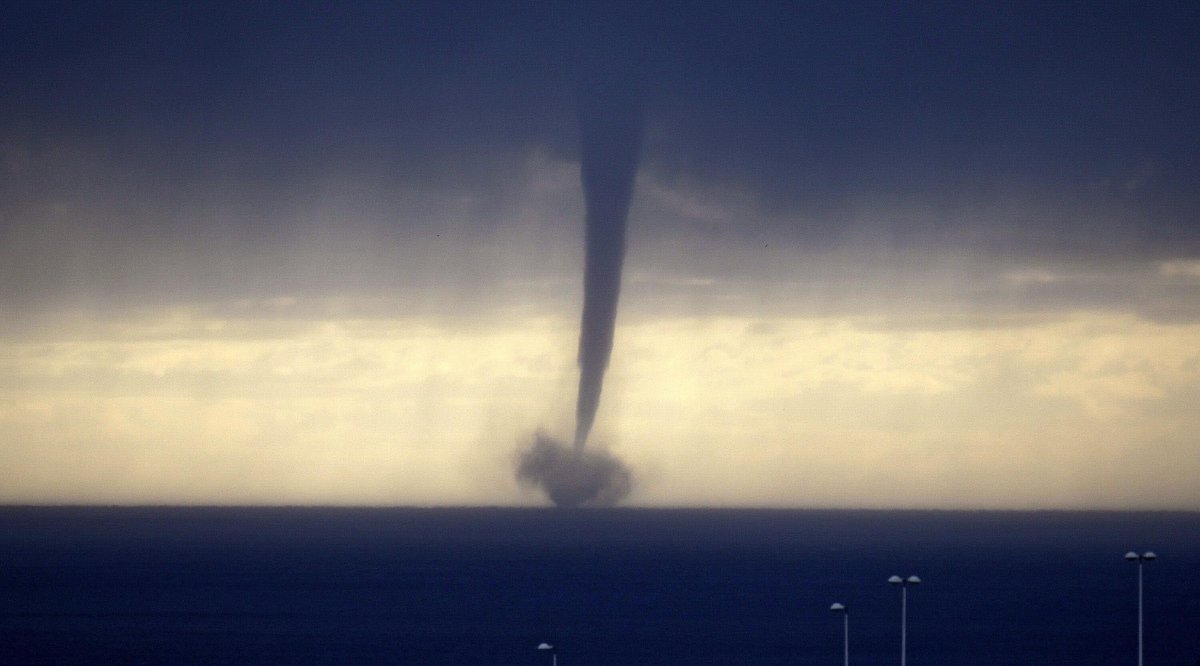 Holiday-makers in Torremolinos ran for cover after a tornado wrecked beach bars, uprooted trees and left shattered furniture scattered across streets and beaches.
Tourists looked on in horror as the freak waterspout caused havoc in various parts of Malaga, destroying a petrol station and narrowly missing one motorist who had only just filed up his car.
A caravan park was also wrecked during its ferocious journey of around three miles.
Malaga was already on alert for bad weather when the tornado whipped up at Playamar in Torremolinos, crossed the road and swirled in the direction of the airport.
Shocked locals and news sites have been posting pictures of the destruction on social media.
The fast-moving funnel-shaped cloud then severely damaged 17 cars parked in the compound of a car hire company.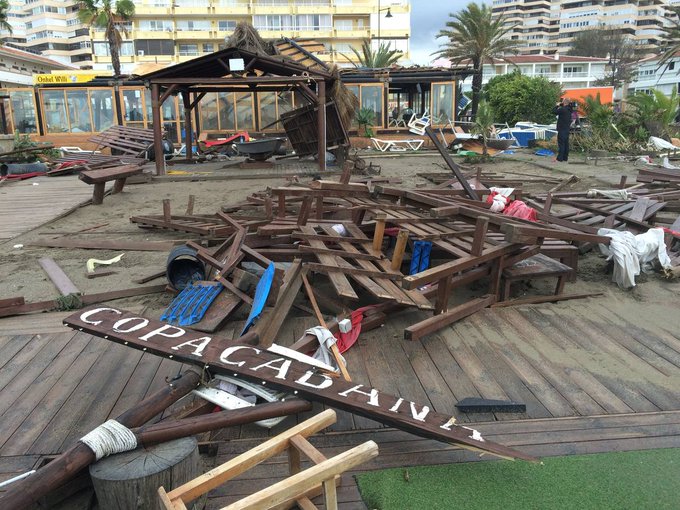 The tornado struck at about 7am this morning, ripping off the roof of the petrol station near the airport, uprooting trees, knocking down walls and destroying everything in its path.
A staff member at the petrol station said the havoc lasted about two minutes and told Sur.es : "If it had lasted any longer, we would not have been here. We were very scared as we didn't know if it was going to get us."
Another man who sheltered in the petrol station said: "I have never seen anything like it."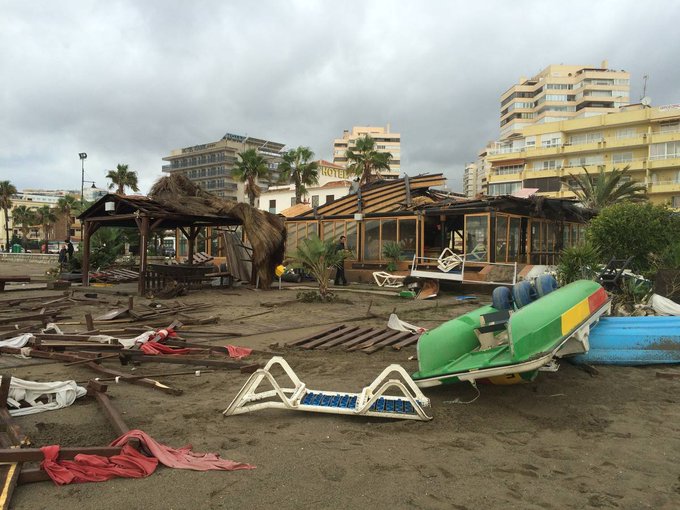 At lunchtime, a second tornado was spotted over the ocean from the Malaga town of Rincon de la Victoria, but this one did not reach the shore. Experts say it is very rare that the waterspouts leave the sea and stray onto land as happened today.
Firefighters are currently trying to clean up the mess but as yet, there have been no reports of anyone being injured.
The orange alert on the Costa del Sol predicts very strong winds and heavy rain for the rest of today and Friday.