Huge Sinkhole Opens On Scottish Golf Course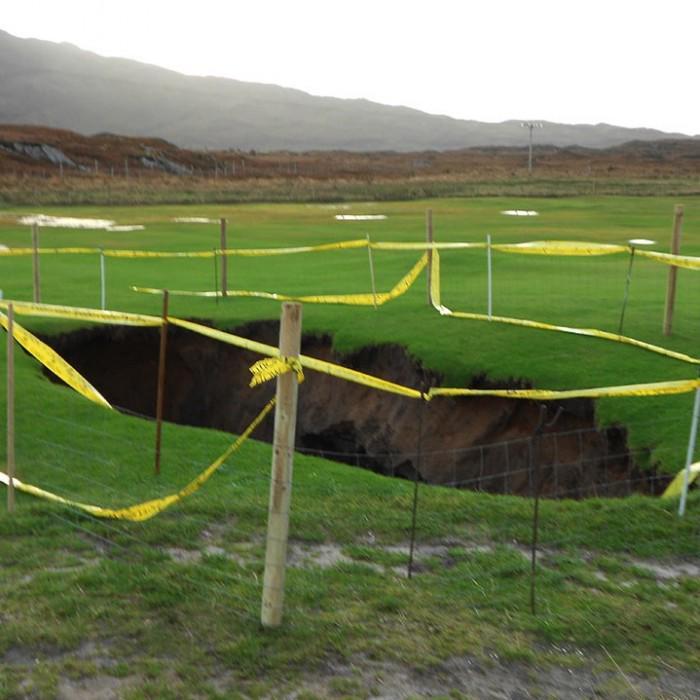 Photo courtesy of iSpyGolf
That 16-foot putt for birdie just got a whole lot easier. Scotland's Traigh Golf Club woke up one morning to find a large sinkhole had developed on the course.
The 14-foot hole was created by erosion from a broken drainpipe underground. Fortunately, no one was hurt. But the golf course's troubles are far from over: The hole will cost about 20,000 British pounds, or more than $13,000 USD. 
That's a huge cost that the golf course, which has been used for more than 100 years, cannot afford. And since insurance isn't likely to cover the cost of the hole, it could spell the end of the beautiful course.
"Without repairing this pipe about half of the golf course will revert to bog and this would effectively be the end of our golf course," said Traigh Golf Club spokesman Alec Stewart
Even if the sinkhole is repaired, the erosion could be a harbinger for similar problems elsewhere on the course. The club is urgently seeking out any sources of funding to stay afloat.
Courtesy of ThePostGame