Incredible Volcano Villarrica Eruption Prompts 1000's To Evacuate in Chile
A volcano in southern Chile erupted early Tuesday, spewing fiery plumes of lava into the night sky and forcing the evacuation of some 3,600 people in nearby towns.
At 3am local time, the volcano Villarrica erupted in a shower of lava, rock and smoke. Local authorities issued a red alert according to the Associated Press and ordered the evacuation several thousand people in small towns around the volcano, including the vacation town of Pucon.
Villarrica's eruption wasn't a total surprise. The volcano had been showing signs of increased seismic activity in recent weeks. In fact, the National Service of Geology and Mining of Chile issued an orange alert for Villarrica volcano yesterday.
The 63-year-old national leader will head to the area soon to meet with local officials. According to the Chilean National Emergency Office which issued a red alert warning about the event, 3,385 people have been evacuated from regions around the volcano.
Volcanic activity has eased a bit since its initial eruption. The main concerns now are noxious volcanic gas and the possibility of mudslides, from lava melting snow and ice.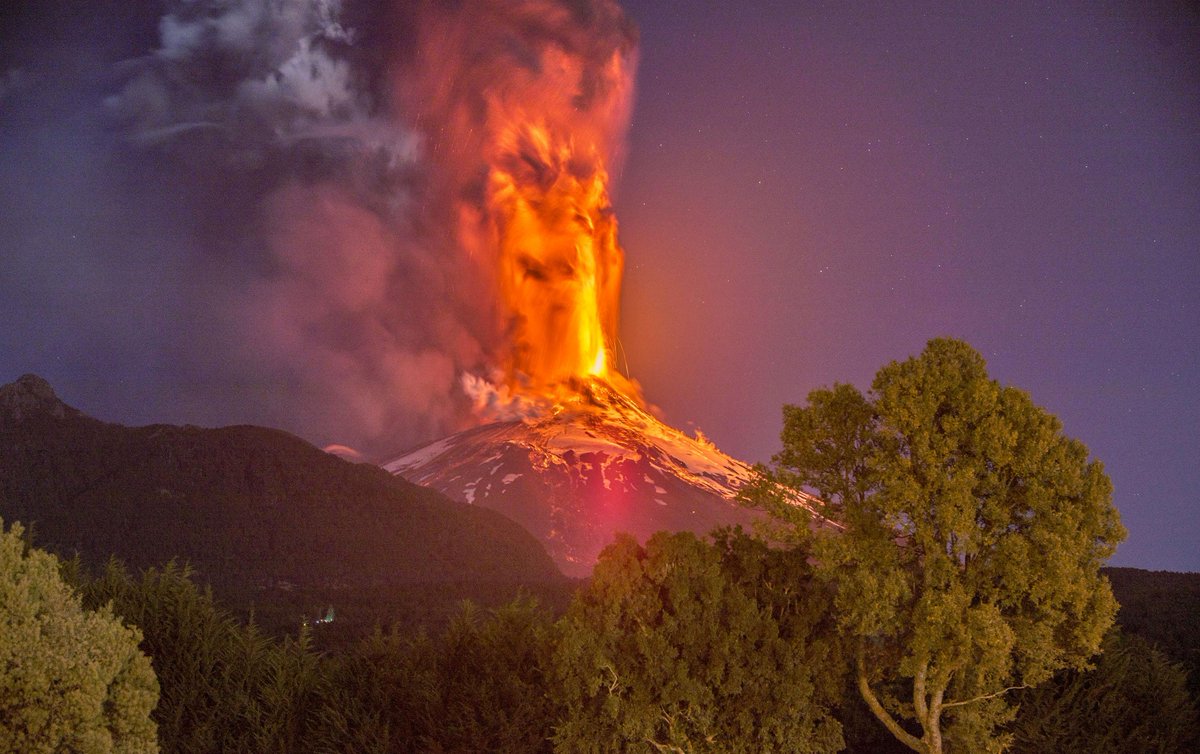 Photo by pourmecoffee
Courtesy of Demanjo