Tornadoes Flip Vehicles, Damage Property in Oklahoma and Arkansas, USA
Marking the first strike of severe weather for the month of March, multiple tornadoes swept across Oklahoma and Arkansas on Wednesday night. 
There were seven tornado reports out of these areas, according to the Storm Prediction Center.
One person was killed after a tornado battered a mobile home park in Sand Springs, Oklahoma. The tornado was rated at EF2 with peak winds estimated between 125 and 135 mph, the National Weather Service at Tulsa said. It was 9 miles long and 800 yards wide.
Minor injuries were reported across Moore, Oklahoma, after the town yet again stood in the path of a dangerous system. Structural damage was reported throughout the town. Moore was devastated by an EF5 tornado in May of 2013 in addition to twisters striking the town in 2010, 2003, 1999 and 1998.
Damage and power outages at local schools forced district-wide cancellations across Tulsa, Oklahoma City and Moore. As the storm barreled through the region, tens of thousand were without power across Oklahoma and Arkansas. Some were still without power on Thursday morning as crews worked in damaged areas.

Shortly before severe weather ignited over the region, mammatus clouds cast an eerie setting across the skies. (Photo/Frank Strait)
Captured in Norman, Okla., the tornado was visible as it moved over the area on Wednesday. (Photo/Frank Strait)
While no damage was done to this neighborhood in Moore, Oklahoma, the tornado that ripped through other buildings was visible from one resident's backyard. (Instagram Photo/d_mack_it_is)
After a tornado touched down in Moore, damage was visible to an area home and vehicle. (Instagram Photo/maralenmusic)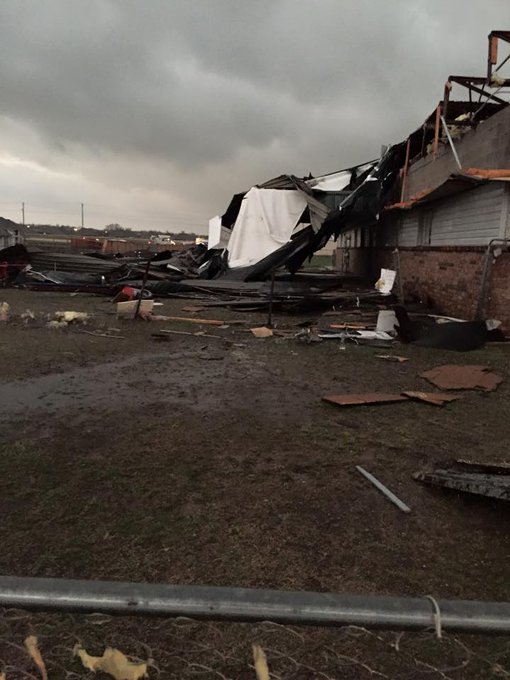 @LacieLowry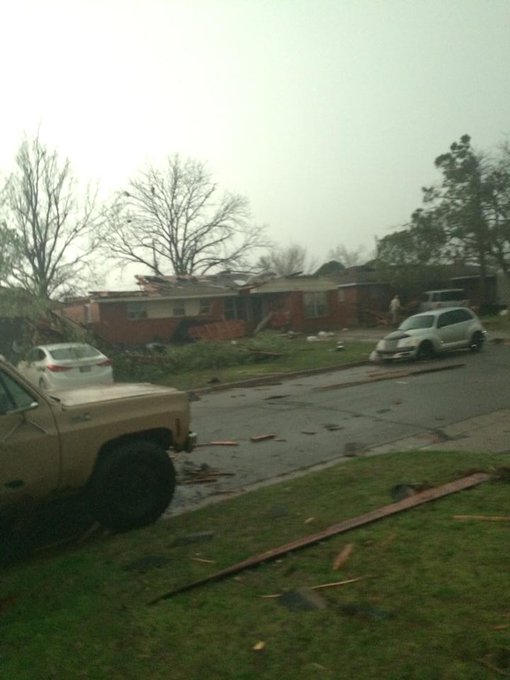 @LacieLowry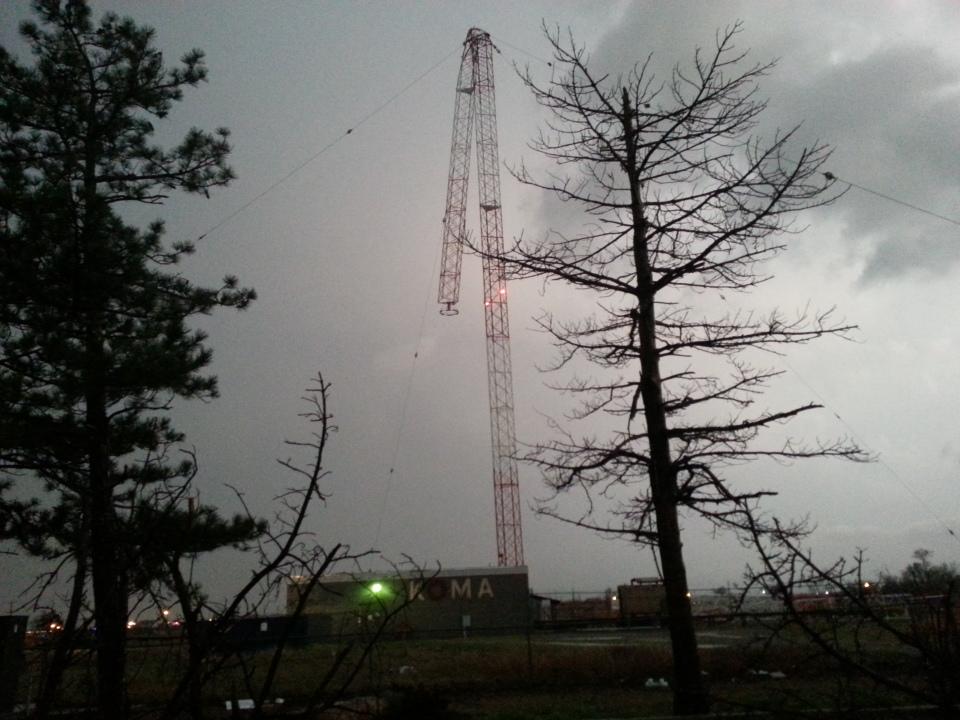 @jaychilton
Courtesy of Accuweather