Archive | April 25, 2015
http://earthquake.usgs.gov/earthquakes/eventpage/us2000299v#general_summary
Subject To Change
Depth: 10 km
Distances: 41km (25mi) WNW of Kirtipur, Nepal
44km (27mi) NNW of Hitura, Nepal
45km (28mi) WNW of Kathmandu, Nepal
45km (28mi) WNW of Patan, Nepal
45km (28mi) ENE of Bharatpur, Nepal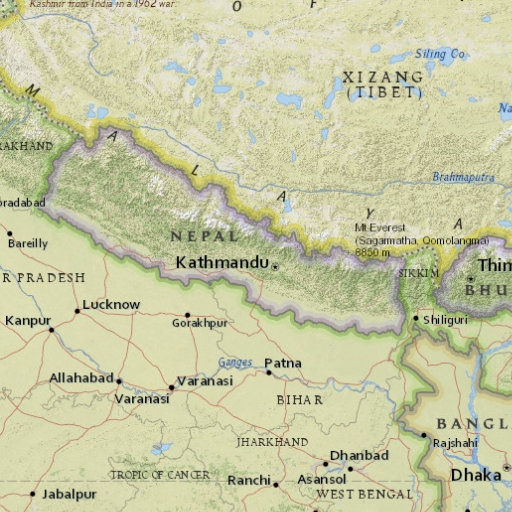 Incident Yuetang Kajo peaceful village streets, farmers claiming loss of 10 million yuan.
This interlinked ponds and canals; drains allegedly pollution, environmental protection departments have been involved in the investigation.
Red Net Xiangtan station March 29 (Xiangtan Evening News reporter Ouyang strong iron) March 27, fish specialist Yuetang Kajo peaceful village streets 袁孝明 told us: his home in a large number of dead fish ponds bite, causing huge economic losses. He and his family suspected nearby recycling shop (plastics processing) caused by wastewater discharges.
4000 kg of fish died in the river more than 10 million loss
Yuan Xiaoming said that his family contracted two village ponds which has been 10 years. March 14 this year, an area of ​​about 22 acres of fish pond, and suddenly there are plenty of fish "discolor." Yuan Xiaoming and his family worried, but do nothing.
The next few days, the dead fish have floated to the pond, so the family is very saddened "This is the hope of all our family a year."
"In the past, there have been dead fish ponds phenomenon, it is generally between April to October after because of the hot weather, ponds hypoxia. It is March, not a dead fish of the season." Said 袁孝明, after he carefully, flowing ponds of a ditch where the water is black. So, he and his family to spearhead a recycling shop nearby.
On the 27th, we saw at the scene, pond water was black, some rotten stinking dead fish, the big six or seven pounds weight, small less than twelve.
"4000 kg all die off, the loss of 10 million yuan." Yuan Xiaoming sad to say.
Dead fish is not the reason they are willing to remain silent out of 5000 yuan
After the event, 袁孝明 and families find local authorities to seek a solution.
March 23, at Yuetang EPA, Yuan Xiaoming and recycling shop owner started a mediation. Recycling shop owner agreed to sponsor 5,000, but do not think about it and recycling shop related. Yuan family was recognized, but later that this is not a sponsor but the compensation, but the amount of less than normal, and therefore did not accept this mediation.
27 afternoon, we came to this recycling shop to understand the situation.
Here is mainly for processing of waste plastics, currently under construction a large wastewater treatment pond sedimentation.
Mr. Long said the boss, they move over year, March 16 began production, and fish ponds is March 14 began to die, "I think it is not our reason, there are many nearby units and breeding field. "
As for why willing to sponsor 5000 dollars, Mr. Long said, they simply want to leave it alone.
The same day, we contacted Yuetang EPA. Staff said they learned about it immediately after the investigation, has been on the part of the water quality sampling, are still waiting for the results. They will also coordinate with local government organizations.
(Original title:? Drains drip Blackwater adverse impacts to fish 22 acres of ponds 4000 kg of fish died in the river).
Courtesy of news.sina.com
http://www.emsc-csem.org/Earthquake/earthquake.php?id=438703
Subject To Change
Depth: 40 km
Distances: 160 km SE of Taipei, Taiwan / pop: 7,871,900 / local time: 04:01:38.7 2015-04-26
110 km E of Hualian, Taiwan / pop: 350,468 / local time: 04:01:38.7 2015-04-26
56 km SW of Yonakuni, Japan / pop: 1,684 / local time: 05:01:38.7 2015-04-26
An outbreak of a bird flu strain that's deadly to poultry deepened Saturday when state and federal officials confirmed a third Minnesota turkey farm has been infected, this time in one of the state's top poultry-producing counties.
The federal Animal and Plant Health Inspection Service said a commercial flock of 39,000 turkeys in Stearns County of central Minnesota has been infected with the highly pathogenic H5N2 strain of avian influenza, which also killed tens of thousands of turkeys at two other farms in Pope and Lac qui Parle counties of western Minnesota.
Saturday's announcement came one day after officials announced the outbreak at the Lac qui Parle County farm, where the virus quickly killed 22,000 of the 12-week-old turkeys in one barn. That farm must kill 44,000 birds in two other barns as a precaution to prevent the disease from spreading.
The confirmation at the Pope County farm on March 5 marked the first detection of H5N2 in the Mississippi Flyway, a major bird migration route. H5N2 was also found within the next several days in commercial and backyard flocks in Arkansas, Missouri and Kansas. The same strain also has turned up in several western states in the Pacific Flyway.
The Stearns County farm has been quarantined and the remaining turkeys there will be killed and kept out of the food supply, according to the Minnesota Board of Animal Health, which said it planned to release further information Saturday afternoon.
More than 40 countries have banned poultry imports from Minnesota, the country's top turkey producing state, since the virus was first detected in the state.
According to the Minnesota Turkey Growers Association, Stearns County is the state's no 2 turkey-producing county, behind only Kandiyohi County in western Minnesota, where the virus has not been reported. Stearns County is also one of the state's top chicken and egg producers, according to the Minnesota Department of Agriculture.
Scientists consider wild migratory waterfowl to be a natural reservoir for avian influenza. While they don't generally get sick from flu viruses, they can spread them through their droppings. But top researchers say they don't know how the virus got to Minnesota.
Courtesy of theguardian.com
More than 100 dead pelicans in Romania's Danube Delta were found to be infected with H5N1 bird flu virus, Romanian authorities were quoted as saying on Friday by state news agency Agerpres.
Bulgaria, Romania's southern neighbor also said it discovered the strain in two dead pelicans near the border.
Romanian officials imposed a 10 km (6 miles) monitoring zone around the outbreak.
Courtesy of reuters.com
Extra sensor equipment has been placed in Hobart's River Derwent to try to find out why schools of dead fish have been washing up on shore.
There have been at least five fish kills this month, the most recent on Wednesday.
The Derwent Estuary Program believes saltwater barracouta are chasing bait fish upstream, and getting stranded in freshwater.
Director Christine Coughanowr said pathology samples had proven the fish are not diseased.
"The main thing we're looking at is low oxygen and low salinity," she said.
"We'd like to consult with some fish biologists, particularly marine fish biologists, just about whether there's reasons why there might be more couta up there than usual."
The latest fish kills were reported near New Norfolk.
"We have installed a backup sensor in the upper part of the river, that was actually in when the last fish kill happened," she said.
"So we'll hopefully have more information on what the salinity and oxygen levels were doing at the time of this last kill.
"We'll probably leave it in for a couple of weeks."
Courtesy of au.news.yahoo.com
Masses of dead fish wash ashore in a reservoir in Guangxi, China
Movement restrictions have been imposed following the detection of what is thought to be an H7 low-pathogenic avian influenza virus in a free-range layer flock in the north-west of the country.
Avian influenza has been detected at a poultry farm at Tzummarum in the province of Friesland. The farm has 22,000 hens in one barn with outdoor access, according to the Ministry of Economic Affairs.
The virus is likely to be a mild H7 variant.
Because a low pathogenic (mild) H7 variant can mutate to a highly pathogenic form, the flock will be culled, according to European rules, by the Dutch Food and Consumer Product Safety Authority (NVWA).
A ban is in place on the movement of poultry, eggs, poultry litter and used bedding within one kilometre of the affected farm and nearby poultry farms are being tested for the virus.
Courtesy of thepoultrysite.com
Kids walking through a water logged road in Ashwini Layout, Bengaluru on Saturday (Photo: R. SAMUEL, SATISH B.)
The city was hit by another hailstorm on Saturday, crashing trees and electric poles, and sending evening peak hour traffic into a tizzy. In just under two hours, the city received 35.6 mm of rain. Many areas reported power cuts as falling trees and branches snapped power lines.
Several homes in low-lying areas were flooded. "Our helplines are receiving complaints. People can SMS their complaints to 58888 if the lines are busy," a Bescom official said.
Heavy evening showers followed by a burst of hailstorm in many areas of Bengaluru wreaked havoc across the city on Saturday. The heavy downpour brought the city to a grinding halt during the evening peak hours. The BBMP control room officials said that 17 trees were uprooted and 13 branches fell in different parts of the city.  
Trees and branches were uprooted on Ali Asker Road, Cunningham Road, Queen's Road, Cubbon Road, M.R Road, Church Street, Shanthinagar, among other areas. Four trees uprooted on K.R Road near Ulsoor alone.
The officials said that several homes in low-lying areas were flooded and rain water mixed with sewage entered 15 homes in K.P Agrahara. "Water gushed into many homes in Domlur, Indiranagar 13th Cross, Ejipura and surrounding areas," they said.
Major junctions like Town Hall, J.C Raod, K.R Circle, Cubbon Park Road and Kamraj Road saw bumper-to-bumper traffic. According to the traffic control room officials, hundreds of commuters were stranded near Sultanpet, Shivananda Circle, Sony World Junction, Frazer Town and Chickpet Main Road.
Traffic snarls were seen in areas like Seshadripuram, Khoday Circle, Koramangala 80 Feet Road, Maharaja signal and surrounding areas where traffic was disrupted for over 45 minutes.
Courtesy of deccanchronicle.com