Archive | May 13, 2016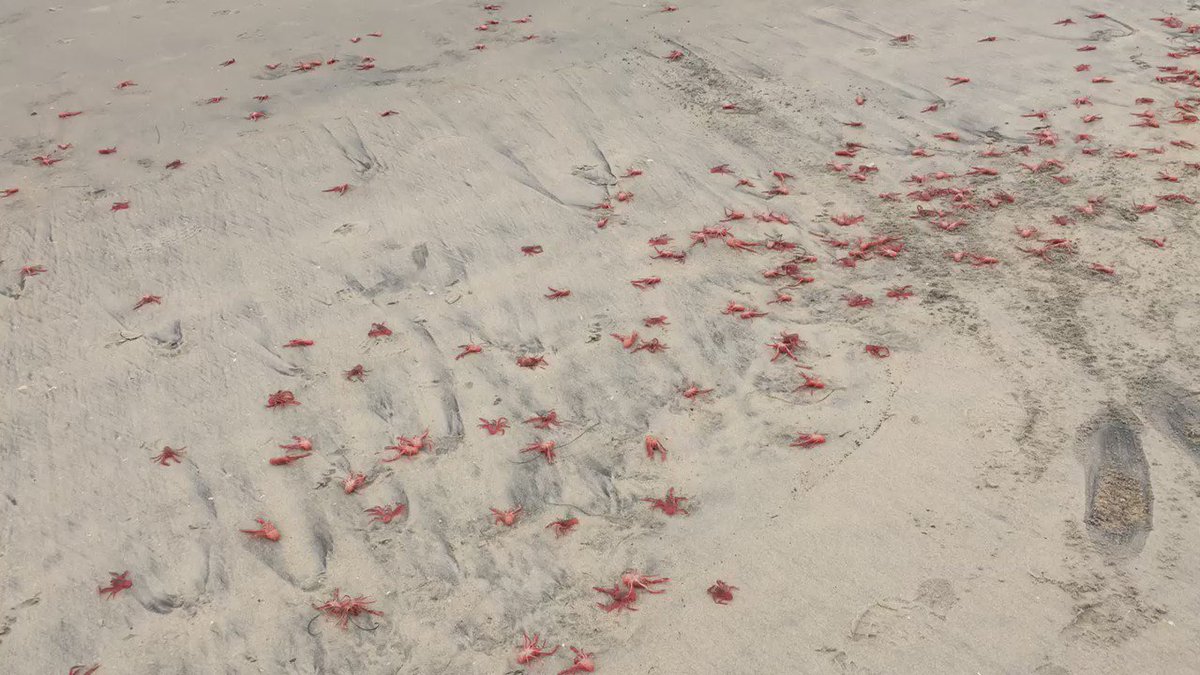 Courtesy of CBS8
Thousands of tuna crab washed ashore near the pier in Imperial Beach Wednesday morning. 
Lifeguards first discovered the crabs during low tide. This marks the second year in a row the tuna crabs have washed ashore in such large numbers.
"Just like last year, in June we had a washing of tuna crabs and they think its correlated with El Nino," said Imperial Beach Lifeguard Captain Robert Stabenow. "The warmer waters are pushing them up and when they hit the cold waters of San Diego, they die off."
The majority of the crabs that washed ashore in Imperial Beach are dead, but some are still alive. Experts are advising that people do not eat the crabs because they may be covered in toxins.
Courtesy of cbs8.com