Archive | July 28, 2016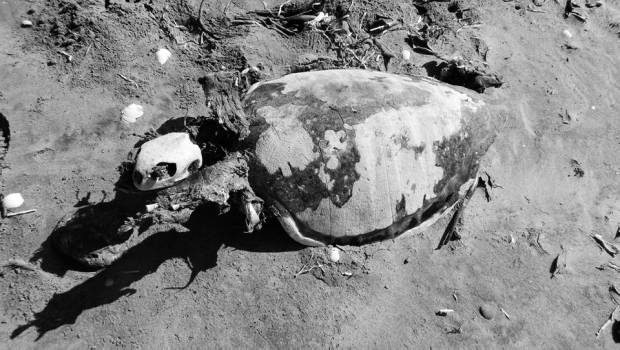 Photo property of: courtesy
In the area was banned fishing to try to verify the influence of the cooperative networks and the chelonian.
Comondú, BCS. Fishermen in the coastal communities of Comondú, next to an inspector of the Federal Attorney for protection to the environment (Profepa), counted 11 corpses of yellow turtle (Caretta caretta) on beaches in the region a few days ago.
The area is related with the Gulf of Ulloa, area in which the authority fishing Mexican not allows to them cooperatives take is to the water to work, because some suspect in the interaction of them networks and the mortality of loggerhead.
"We found 11 turtles, one of them was what we reported yesterday, and mark it so that it is unposted double; "turtle that had little have died, others: some recent, did not have much time to be stranded, and others much more time, we show them a couple of pictures of the tour", explained Tomás Camacho, technical advisor of the cooperative production fisheries port Chale.
The issue of the death of the chelonian is in check to the Mexican Government, because it caused United States smashed to see practices of fishing in the area, and fear an embargo made the Government of Enrique Peña Nieto took off for four months to fishermen.
Courtesy of sdpnoticias.com