Archive | December 13, 2016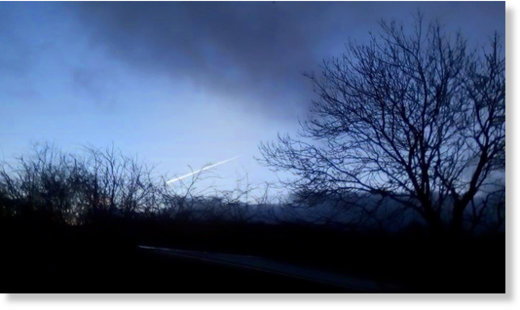 One of 4 fireballs seen over Bodyke, Ireland this morning © Sharon Owens
On Tuesday, December 13th 2016, Sharon Owens, a resident of Bodyke, Co.Clare, Ireland, reported seeing not one but four fireballs streak across the morning sky. 
Not long after sunrise, Mrs Owens spotted the first of four very bright meteors from a window of her home. Speaking to Sott.net, Mrs. Owens stated:
"I was actually pulling the curtains in the morning at the windows at the back of my sitting room and saw [the first fireball] between the trees. I then got my phone camera and ran outside with my daughter and stood at the side of the garden taking photos. I was able to get a clearer picture from there so was sure what I was seeing. 
I've watched enough videos about meteors/fireballs, so I knew what these were. I was excited to see one, but then to see 3 more straight after was amazing. They came in one after the other. They were white and had a brighter front. The end of the tails were sort of wiggly and breaking up. They were going really fast and I heard a bang, but only from one of them."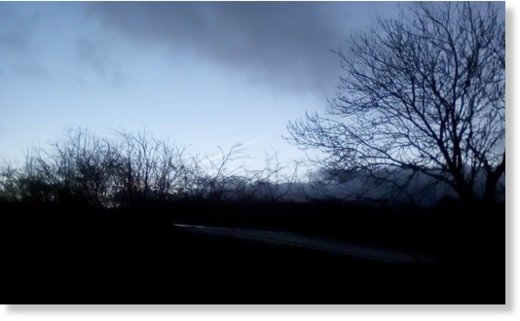 Another image of one of four fireballs seen over Bodyke Ireland this morning © Sharon Owens
Courtesy of sott.net