300 dead turtles found washed up this year, 1,200 found last year on Sao Paulo coast, Brazil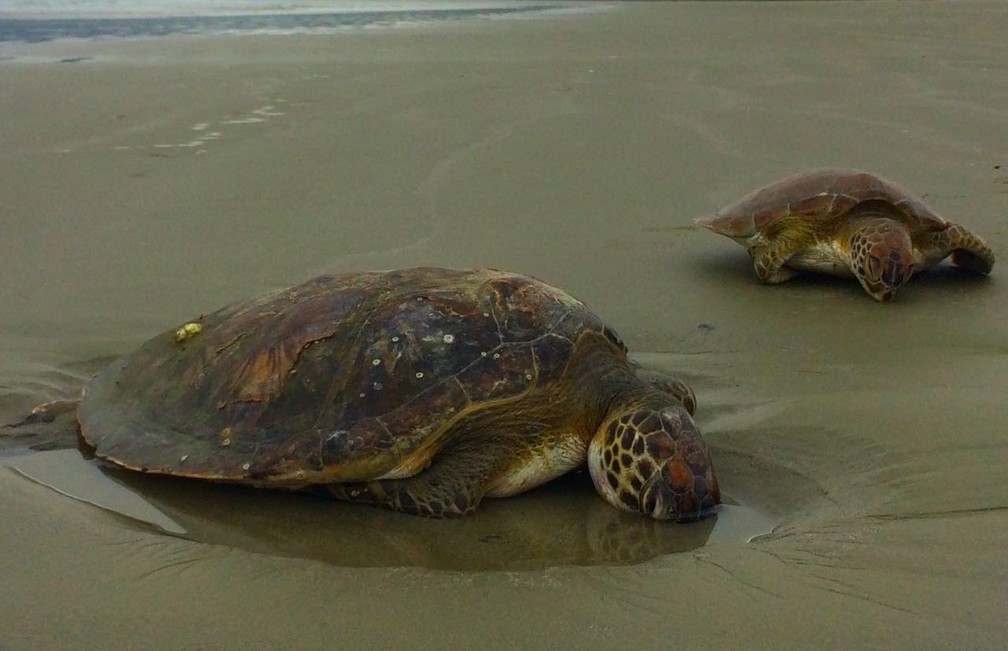 Turtles were found dead on Fazenda Beach in Ubatuba (Photo: Peterson Grecco / TV Vanguarda)
One thousand and two hundred turtles have died on the north coast of the state of São Paulo since the beginning of 2016. The survey was done by the Argonauta Institute in Ubatuba and shows that only 300 dead species were found this year. The main causes are predatory fishing and garbage on the high seas.
The data are part of a project to monitor the 160 beaches on the north coast of the state. By the sand and by stretches by the sea, the teams of the project cover about 140 kilometers monitoring the marine nature.
The unimpressive numbers are the result, most of the time, of the lack of awareness of the people with the destination of garbage. To give you an idea, in a year and a half of the beach cleaning campaign, 9.8 tons of trash left behind were collected.
According to the president of the Argonauta Institute, Hugo Gallo, about three dead turtles are found per day . After the necropsy report, many of them have several trash in the stomach. However, this picture is an accumulation of several other irregularities.
"This is rather serious, but it is a kind of snowball. Animals eat garbage, which should not be there, because sometimes food is missing and one factor adds to the other," he said.
For the biologist João Alberto dos Santos, the neglect of garbage left on the beaches is an aggravating factor. "Everyone needs to do their part, in a way people continue to be indifferent to the disposal of garbage in the environment," he said.
Courtesy of g1.globo.com