4,000 pigs drown after flooding in Thanh Hoa, Vietnam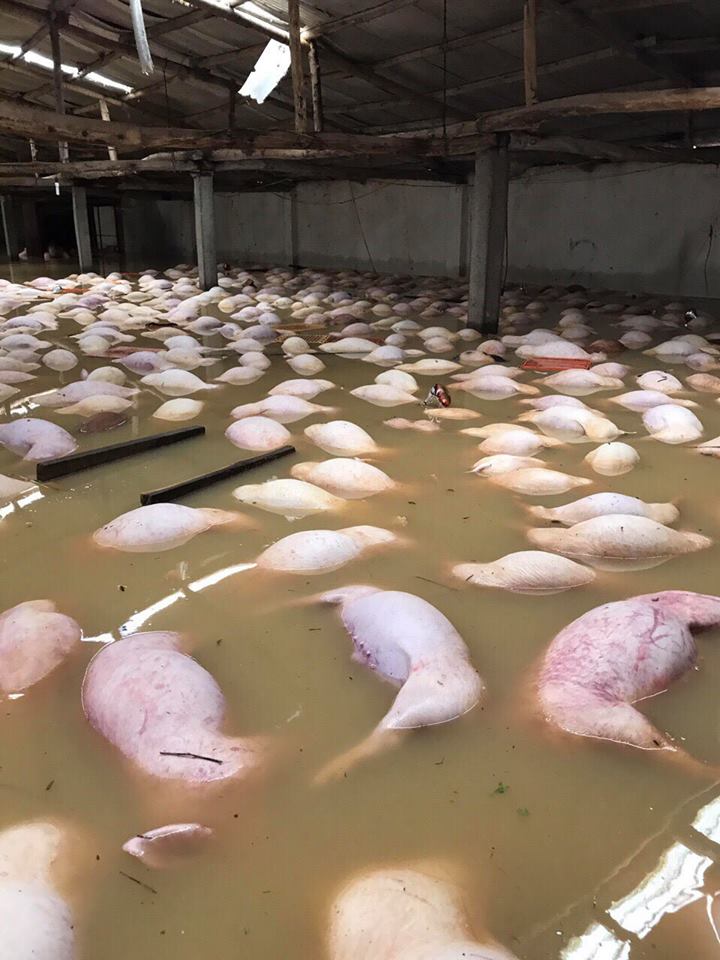 Picture: Phuc Minh
On the social network sharing images of thousands of pigs flooded drowning, drowning in the shared farm on social networks that many people pity. According to the sharing, these images were recorded at  the pig farm of Detention Center No. 5, Thong Nhat Farm  in Yen Dinh District (Thanh Hoa)  with the scale of nearly 4,000.
Although the people tried to save the pigs, however, the entire breeding area of ​​the farm was flooded completely flood. Therefore, after more than a day flooded by floods, thousands of pigs were almost completely wiped out.
It is known that, due to the influence of tropical low pressure, heavy rain in Thanh Hoa province plus Cua Dat flood discharged many localities were flooded causing serious damage to crops as well as animals of the people.
After the above images are shared on the social network has attracted the attention of the web community. Many people expressed their grief at the loss of livestock farmers suffering from floods and natural disasters.
"I am saddened by the owner of the farm, thousands of pigs were flooded by the floods, the damage was not small, floods suddenly surrounded the four sides, despite the effort can not evacuate all pigs. The farmers will be supported partly to overcome the consequences, "another friend commented.
Courtesy of kenh14.vn