Archive | December 23, 2017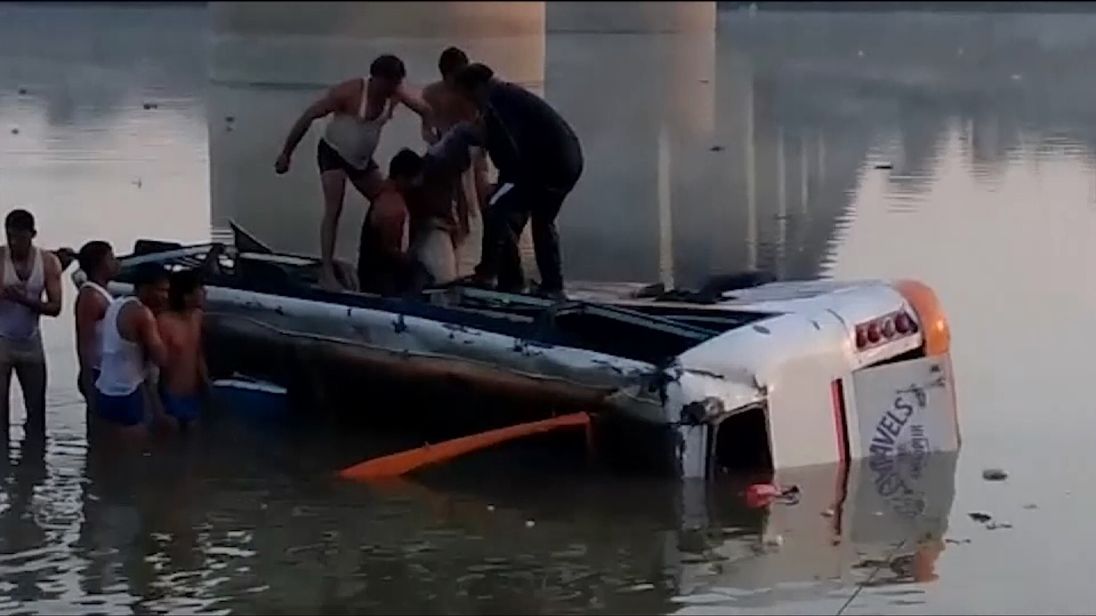 Rescuers have recovered 32 bodies from a river in Sawai Madhopur district
More than 30 people have died after a bus veered off a bridge and into a river in the Indian state of Rajasthan.
Another 10 passengers were injured in the crash, which happened at about 6am local time in Sawai Madhopur district, 235 miles south of New Delhi.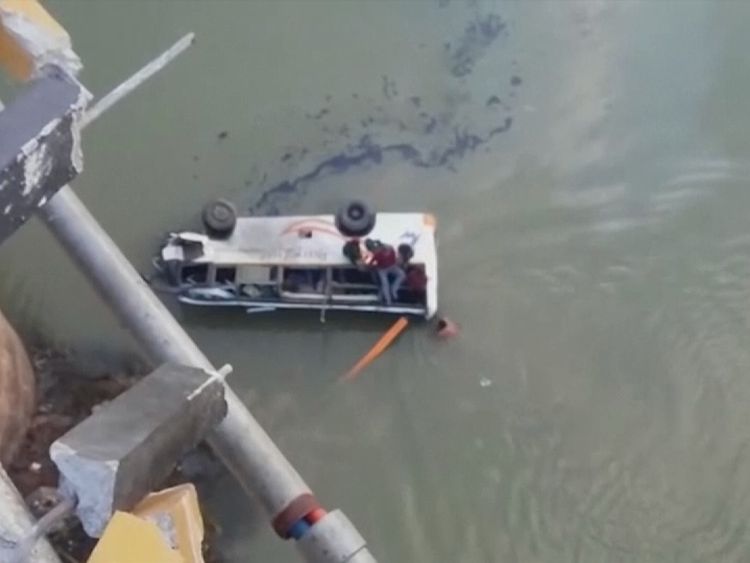 The bus ended up on its side
Rescuers have recovered 32 bodies from the river.
The bus rammed through the bridge's railing during an overtaking manoeuvre, police officer B L Soni said.
An investigation into the crash is under way.
Courtesy of Sky News