Archive | December 25, 2017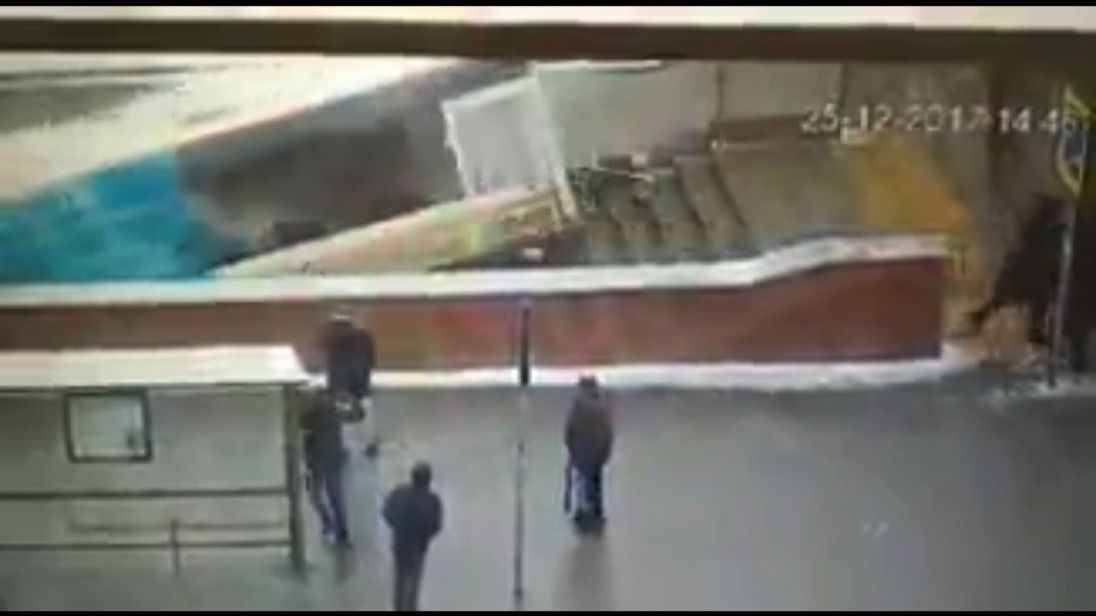 The bus left the road and ploughed down the underpass
Five people have been killed and 15 injured after a bus ploughed into a Moscow underpass.
Police in Russia said both passengers and passers-by were among the dead.
Videos of the incident show the bus swerving off-road at speed and falling down steps leading to an underground passageway.
It was not immediately clear what caused the crash but Russian news agencies said that the driver had been detained after he lost control of the vehicle.
Three air ambulances and emergency service staff were scrambled to the scene, they added.
The crash occurred on one of Moscow's busiest roads near the Slavyansky Boulevard metro station.
"A bus drove into a pedestrian underpass," traffic police spokesman Artyom Kolesnikov said. "According to preliminary information, five people died."
Moscow mayor Sergei Sobyanin tweeted: "There are dead and wounded. We are providing emergency aid."
Monday was an ordinary working day in Russia, where Orthodox Christmas will be celebrated on 7 January.
Courtesy of Sky News