Archive | December 27, 2017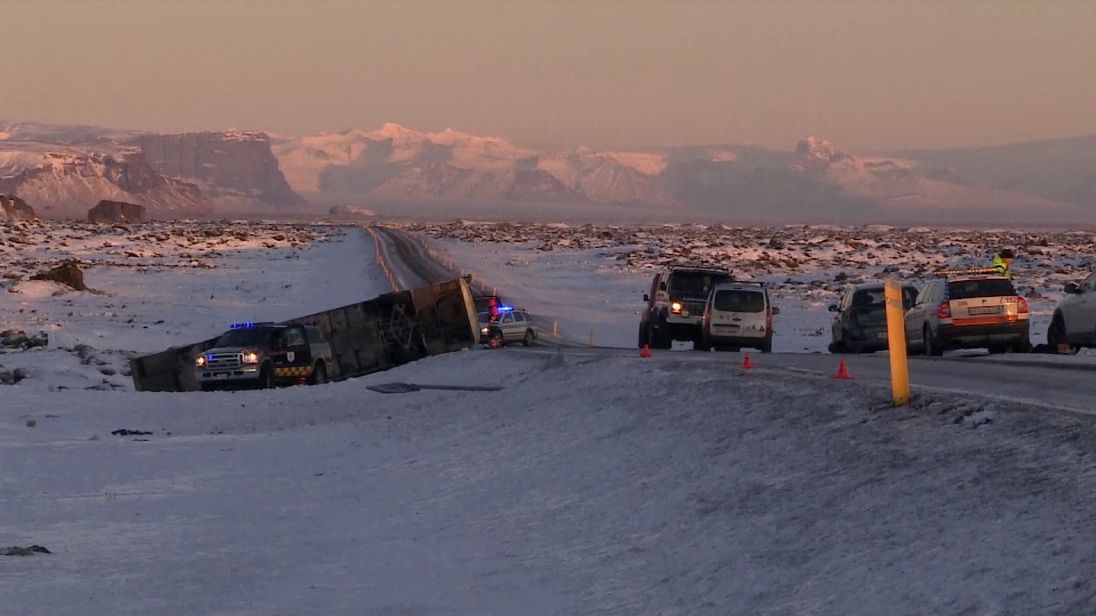 Police said the bus rear-ended another car then flipped off the road
One person has died and a dozen others are reported critically injured following a bus crash in Iceland.
The vehicle, carrying 46 Chinese tourists, was involved in a rear-end crash with another vehicle before it skidded off the road.
Police said one person died at the scene.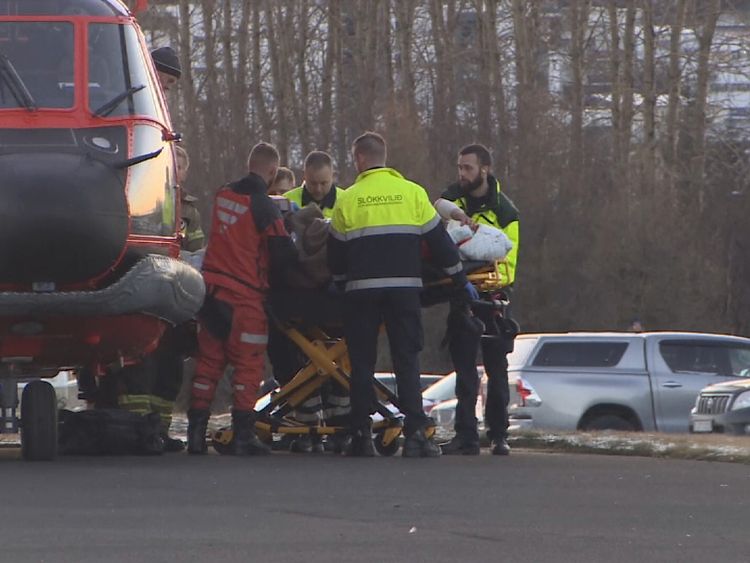 The patients were transported to hospital by helicopter
Another 12 people were critically injured and have been taken to hospital.
The car and the bus crashed near the Eldhraun lava field, 155 miles from the capital Reykjavik. The bus flipped over and two people were trapped underneath.
Three helicopters were used to take the most severely injured to hospital.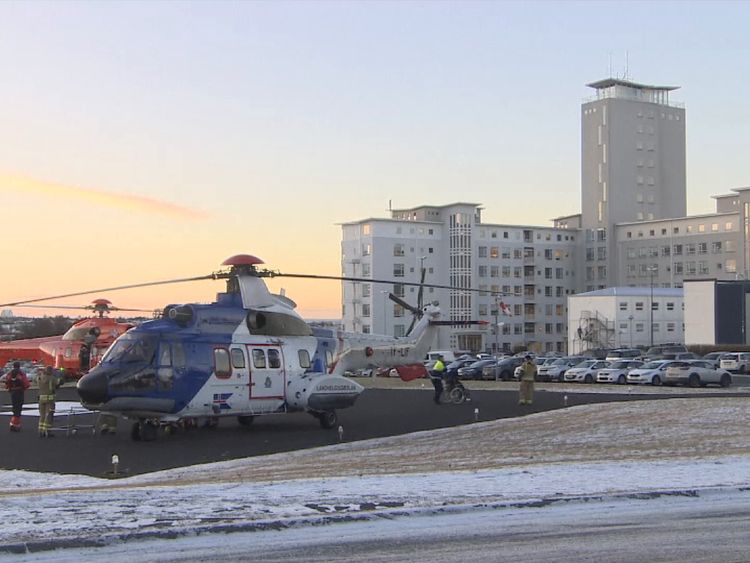 Three helicopters took 12 critically injured to hospital
The bus company owner Fjalar Ulfarsson said the group was on the fourth day of a week-long visit to Iceland when the accident took place.
"The road there is narrow and had some icing from what I gather," Ulfarsson said.
The driver and another passenger were visiting from Lithuania. They were not hurt.
Courtesy of Sky News