Thousands of starfish wash up on Portobello beach in Edinburgh, Scotland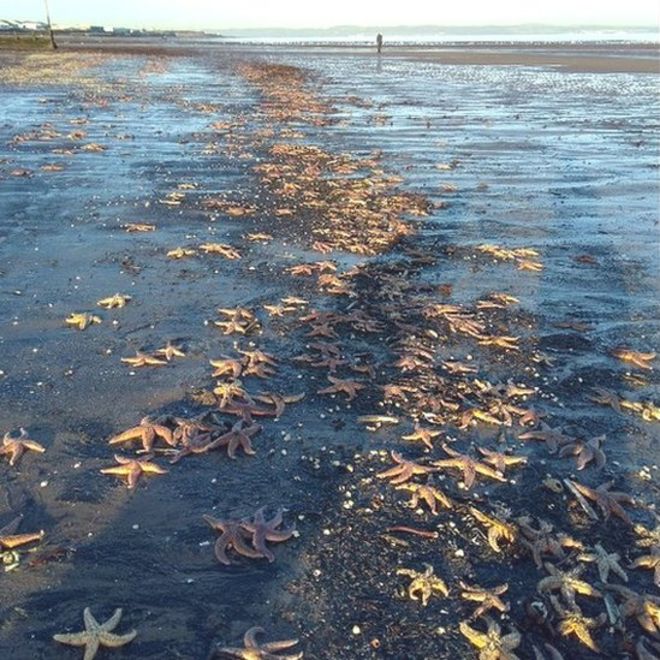 Photo By SUSAN TOMES
Thousands of starfish have been found washed up on Portobello beach in Edinburgh.
They were spotted on Sunday by local residents who were out walking in the coastal suburb.
Edinburgh-based Susan Tomes, who was on the beach with her family, told BBC Scotland: "It was the strangest thing I have ever seen on Portobello beach.
"We saw this pinkish drift before realising with horror that they were starfish – thousands of them.
"People were looking at it and wondering what had happened to them.
"We presumed they were dead because we prodded one or two of them with our feet and they didn't respond."
Some residents speculated that the marine invertebrates may have ended up on the beach as a result of Storm Eleanor.
In April, thousands of starfish were spotted washed up on a beach in the Highlands.
In that case, marine experts said the invertebrates may have got caught up by strong winds or tides as they changed location.
Courtesy of bbc.co.uk