Archive | January 21, 2018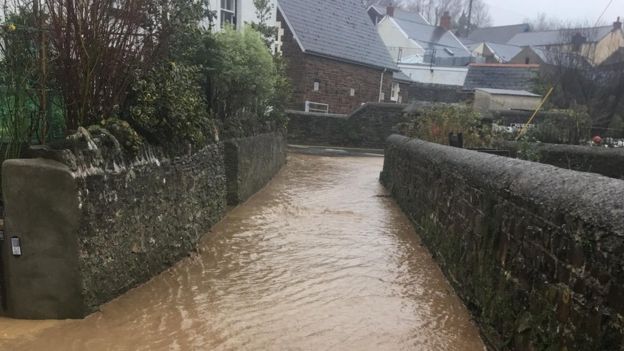 Photo By Darren Bolton: Streets have been flooded in Combe Martin, north Devon
A number of properties have been evacuated and people are being urged "not to travel" as bad weather hits the south-west of England.
Devon and Cornwall Police say heavy rainfall had caused landslides, flooding and road damage.
Officers said homes in Ilfracombe and Barnstaple had been evacuated, but there have been no casualties.
The Met Office has issued a weather warning for the region, which says the rain will "die out" on Sunday evening.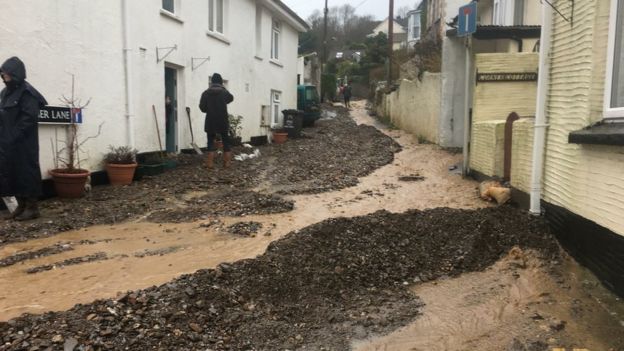 Photo By Darren Bolton: Police said residents like these in Combe Martin were trying to "save their houses"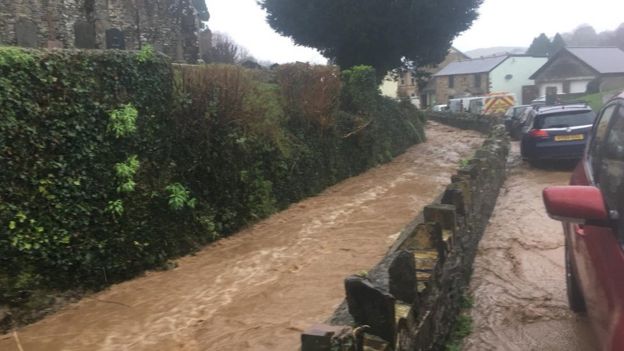 Photo By Darren Bolton: Roads in Combe Martin were affected by the flooding
The Environment Agency said "immediate action" was required in parts of north Devon this morning as the levels of the rivers Bray and Mole rose.
Devon County Council also reported that the River Venn had burst its banks in Barnstaple.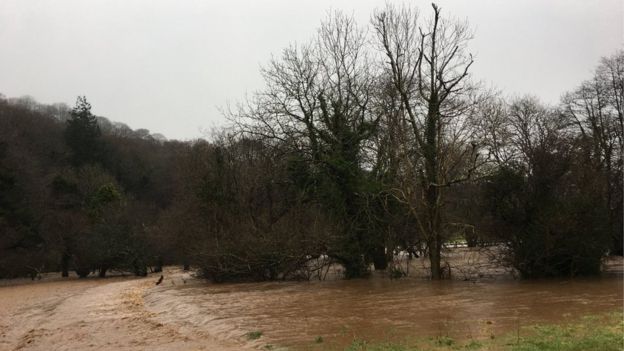 Photo By Darren Bolton: Police in Barnstaple said there was "no let up" in the weather
Hugh Griffiths, from council's control room, described the situation as "a moving picture".
"We've got a lot of roads affected in north Devon, with some properties which have been flooded. There's also landslips and debris washing over gullies."
The A399 at Combe Martin was closed after a landslide which caused a section of the road to collapse at about 10:35 GMT, police said.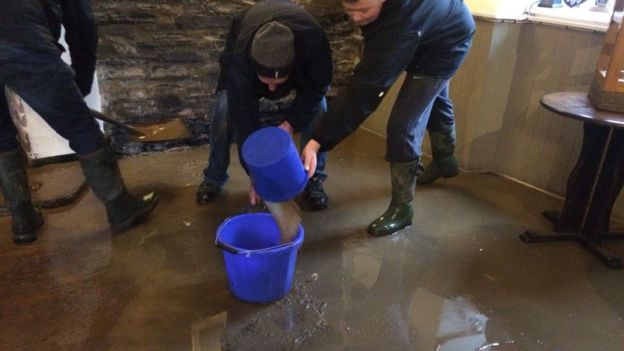 Floodwater entered the Jack Russell Inn at Swimbridge
Fire crews arrived at Muddiford this morning to find the stream nearby had burst its banks.
Steve Isaacs from Devon and Somerset Fire and Rescue said it had "created its own flow through people's gardens and into peoples houses".
A police spokesman said: "We would urge any member of the public to avoid travelling into or around the area unless the journey is critical.
"If anyone has to travel they should take care while driving in the area due to large amounts of surface water and debris, and are urged to slow down."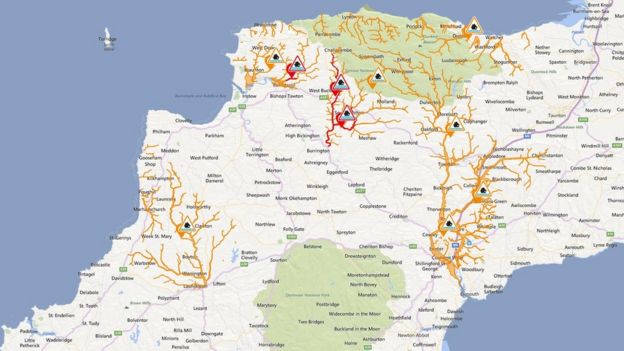 Photo By ENVIRONMENT AGENCY: The Environment Agency issued red "flood warnings" and amber "flood alerts" across the South West
Courtesy of BBC News