Crystal Palace to keep cheerleaders amid Formula One grid girls axe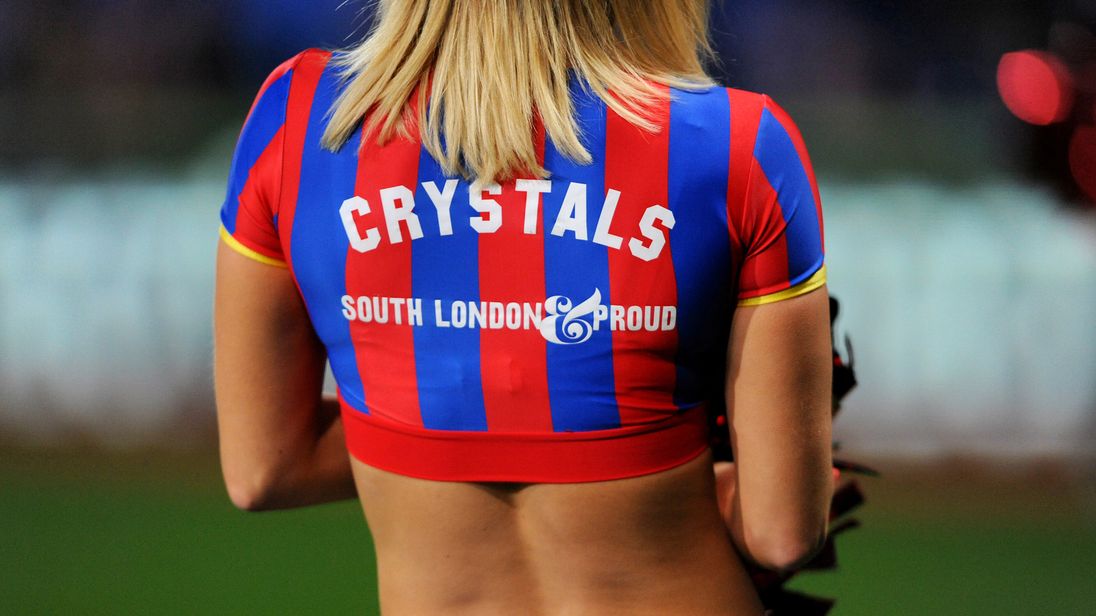 'The Crystals' will remain in place at the side's home matches
Crystal Palace have insisted they are "proud" of their cheerleaders amid suggestions they could be axed.
The south London Premier League side signalled they would be keeping their dance troupe, known as "The Crystals", despite recent moves by both darts and Formula One to get rid of their "walk on girls" and "grid girls".
Crystal Palace are the only Premier League side to still have a cheerleading squad at matches, with other top-flight clubs – including London rivals West Ham – having previously ditched their on-pitch dancers.
The professional dancers train for at least four hours a week
Last week, the Professional Darts Corporation (PDC) announced it will no longer use "walk on girls" following talks with broadcasters.
That decision was followed by Formula One declaring "grid girls" will not be employed from this year, with organisers saying the practice did not fit with the sport's "brand values" and is "at odds with modern day societal norms".
It sparked claims on social media that Crystal Palace's cheerleaders could also be deemed to be "out of date".
All professional dancers over the age of 21, "The Crystals" choose their own outfits to wear at home matches, which they attend three hours before kick-off to interact with fans.
They train at least four hours a week and are also regularly seen at the club's charity fundraising events, for which they are unpaid.
In a statement, Crystal Palace said: "The Crystals are a semi-professional dance troupe who have been performing at Selhurst Park for more than seven years and contribute to the unique atmosphere inside the stadium, which is widely recognised as one of the best in the Premier League.
"They also raise substantial amounts of money for good causes throughout the year. We are proud of our association with them."
Crystal Palace also said they had never received a single complaint about the cheerleaders.
It is understood a calendar featuring "The Crystals" will remain on sale at the club's shop while it remains in stock.
The Premier League is believed to consider it a matter for Crystal Palace to decide on.
Last year, the multimillionaire boss of non-league Billericay Town announced he had got rid of the Essex side's cheerleaders because they had made the team's players "unfocused".
However, they were later reinstated and allowed to perform at home games again.
Courtesy of Sky News