'Beast from the East' cold blast could bring freezing weather until March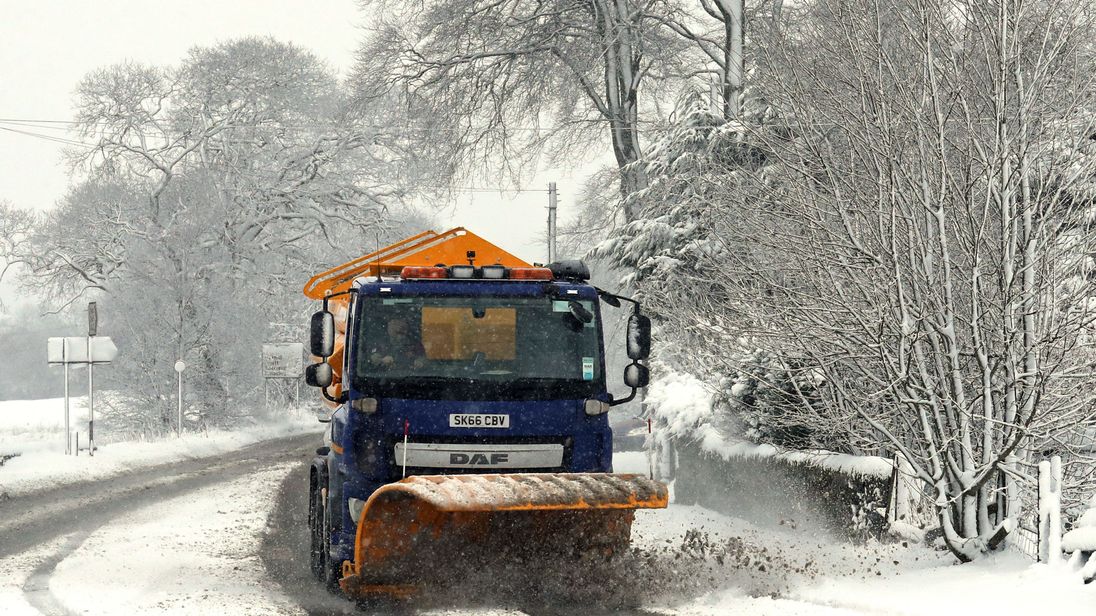 A cold blast about to hit the UK could last until March
A blast of cold weather known as "Beast from the East" is set to send temperatures plummeting across the UK.
The mercury is expected to fall steadily over the coming days, with snow and icy conditions forecast for large swathes of the country next week.
The Met Office said a rare North Pole phenomenon called a "sudden stratospheric warming" will bring a prolonged spell of cold weather that could last into early March.
The event disrupted the polar vortex in the upper atmosphere, resulting in bitterly cold air sweeping in from Siberia, according to forecasters.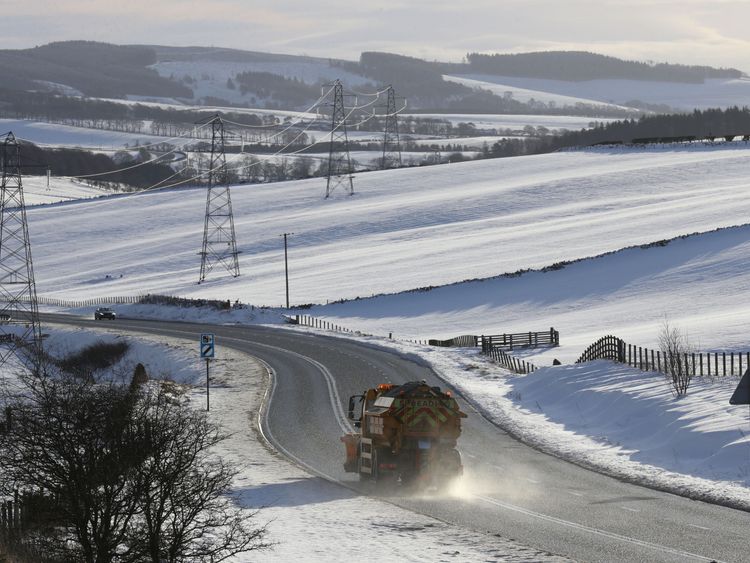 A rare North Pole phenomenon will bring freezing temperatures
Next week temperatures are expected to hit 1C or 2C (33F or 35F) for most of the country, and -5C (23F) at night.
Sky News weather presenter Joanna Robinson warned that while spring should be approaching, winter was "far from over" for the UK.
She said: "There is increasing confidence that easterly winds will develop, dragging in very cold air from Siberia as early as next week.
"This set up is often referred to as the 'Beast from the East'.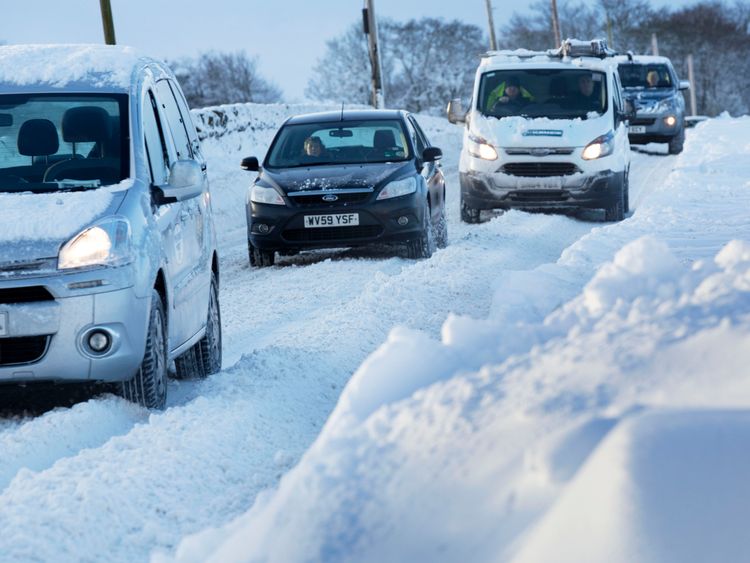 Parts of England are at risk of heavy snow showers
"It's not just the UK that will be affected, much of Europe will see temperatures well below average."
Ms Robinson said there is an "an increasing threat of disruptive snow", with central, southern and eastern parts of England at risk of heavy snow showers.
Courtesy of Sky News