Archive | February 25, 2018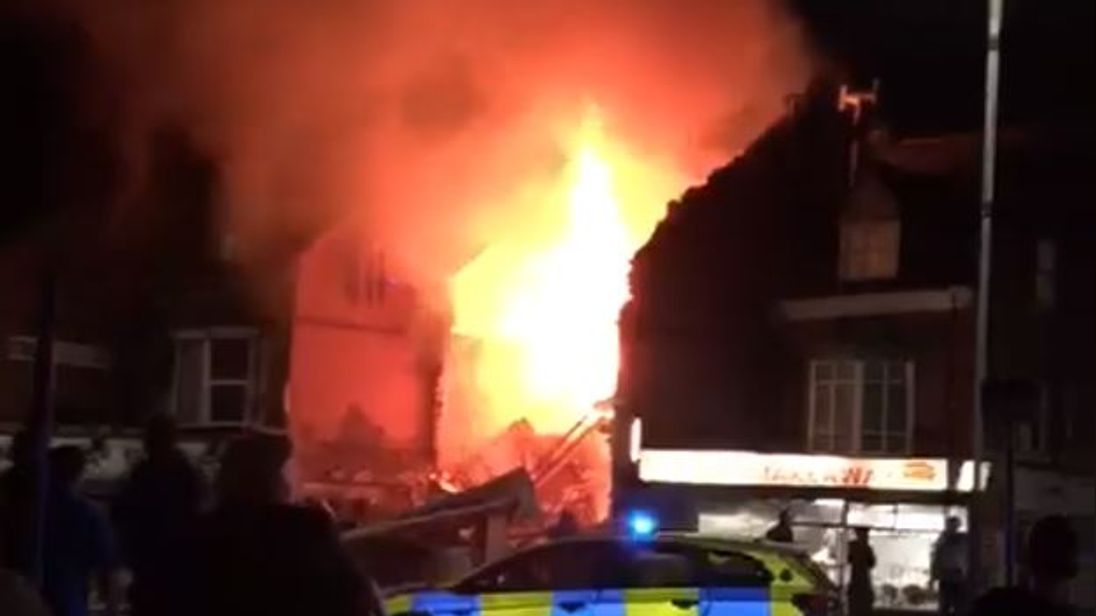 Emergency services are on the scene of a fire in Leicester. Pic: Bethany Welford
A major incident has been declared by police after reports of an explosion in Leicester.
Leicestershire Fire and Rescue received reports from the public at around 7pm of a blast on Hinckley Road.
Six fire engines were on their way and the incident was being treated as a search and rescue operation, a spokesman for the service said.
Debris was blasted across both carriageways of the road after the blast, which destroyed a house and a convenience store, according to reports.
A resident of the street told the Leicester Mercury that the explosion was "massive".
They said: "We went to look out of the upstairs windows and saw loads of smoke, and then a few seconds later massive orange flames."
Leicestershire Police said on Twitter: "There has been a major incident on Hinckley Road, Leicester.
"All emergency services are currently dealing with this.
Courtesy of Sky News