Arctic Walrus Spotted In Orkney, Scotland – Last Seen In March 2013 Which Heralded Heavy Snow! Cold Conditions On The Way Again??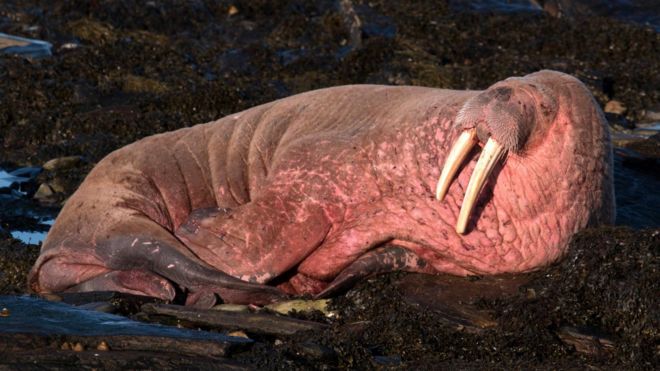 The walrus was also spotted in Sanday – Photo By Russell Neave
Five years after the "once-in-a-lifetime" sighting of a walrus in Orkney, a second animal has been spotted there.
The blubbery mammal was spotted by Lewis Hooper, a volunteer at North Ronaldsay bird observatory.
He told BBC Radio Orkney: "It turned and looked at me with these nice tusks coming down. And that was when it really sank in."
The walrus was photographed again on the island of Sanday.
Courtesy of BBC NEWS