Lavrov: Swiss lab says 'BZ toxin' used in Salisbury, not produced in Russia, was in US & UK service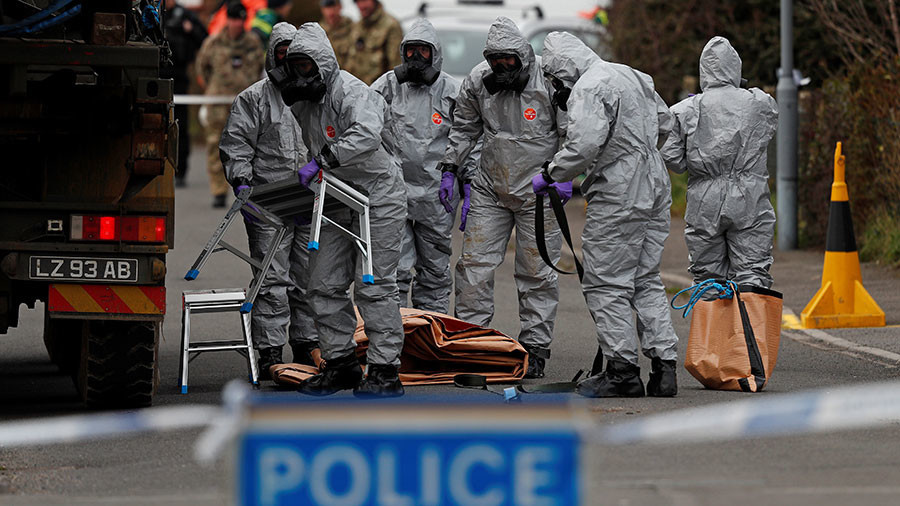 © Adrian Dennis / Reuters
The substance used on Sergei Skripal was an agent called BZ, according to a Swiss lab, the Russian foreign minister said. The toxin was never produced in Russia, but was in service in the US, UK, and other NATO states.
Sergei Skripal, a former Russian double agent, and his daughter Yulia were poisoned with an incapacitating toxin known as 3-Quinuclidinyl benzilate or BZ, Russian Foreign Minister Sergey Lavrov said, citing the results of the examination conducted by a Swiss chemical lab that worked with the samples that London handed over to the Organisation for the Prohibition of the Chemical Weapons (OPCW). 
The Swiss center sent the results to the OPCW. However, the UN chemical watchdog limited itself only to confirming the formula of the substance used to poison the Skripals in its final report without mentioning anything about the other facts presented in the Swiss document, the Russian foreign minister added. He went on to say that Moscow would ask the OPCW about its decision to not include any other information provided by the Swiss in its report.
Courtesy of rt.com