13 dead seals found in Buryatia, Russia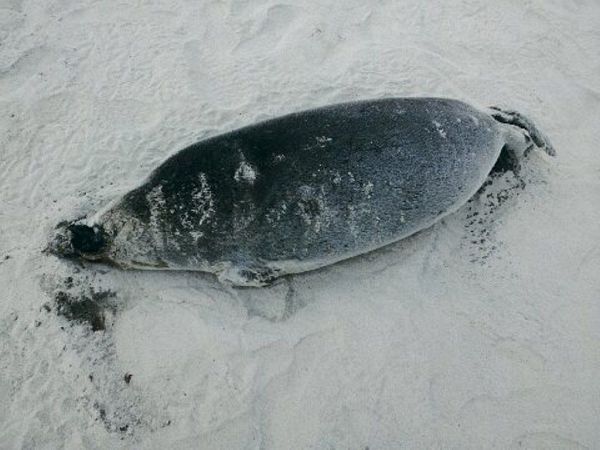 Photo: vk.com/anonim_03
One of the users of the popular pablika "Anonymous 03» narrated that during the holidays the resort Goryachinsk settlement with classmates, he came across a dead Baikal seals. Seen the homes of unknown author.
-Went to Goryachinsk, went to a class on the beach and were in shock-found 12 dead seals. I will not speak about their condition because it was awful, "noted in the post, which appeared in the community the previous day, 25 May.
And a day later in social networks "surfaced" and a picture of dead seals. Make snapshot and is already in the Barguzin district near Maksimihi. Customers pablika immediately stated: nothing out of the exhaust is not here.
-It is clear to everyone that they are already that year die en masse. The reason is overpopulation and lack of food at all, "said one participant in the comments" 03 "Anonym.
-Natural selection, in that nothing tragic there, "agreed another Subscriber. Even the population grew, and environmentalists say it is bad.
Courtesy of infpol.ru