Hundreds of dead sea urchins wash up on a beach in #Cornwall, #UK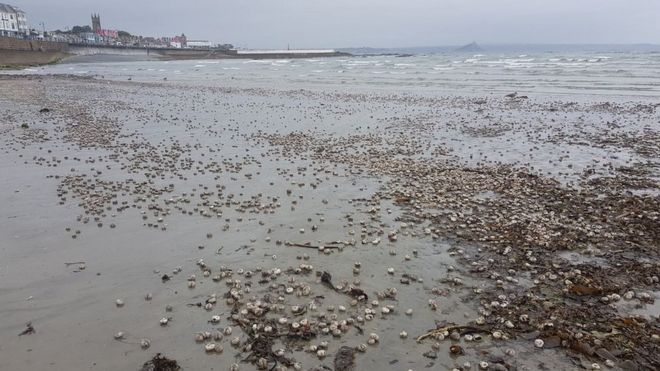 The small heart-shaped orbs on the beach at Wherrytown were sea potatoes – Photo By Rosie Hendricks
Hundreds of baseball-like sea creatures have washed up on a Cornish beach.
The small heart-shaped orbs were sea potatoes, a sea urchin that lives buried in sandy and muddy sea beds all around UK coasts.
Rosie Hendricks was on the beach at Wherrytown in Penzance earlier with her daughter, sister and nephew when she spotted the "odd-looking" creatures.
Ms Hendricks, from Penzance, who had never seen anything like it before, said: "I wasn't sure what they were."
Courtesy of BBC News