Dozens of birds found dead on the coast of Safi, Morocco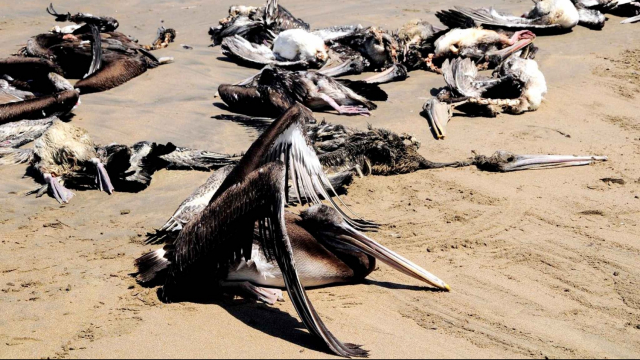 © Copyright : DR
Some speak of the effects of the pollution plaguing the city. Others advance the thesis of a contagious disease. But the fact is that dozens of pelicans were found dead on the beaches and maritime rocks of the city of Safi, tells us Al Akhbar in its edition of Friday, November 1.
These pelicans are migratory birds which have the habit of following the coast of Safi during major seasonal changes. Each winter, they leave the countries of northern Europe for milder climates, especially near the Atlantic coast of Morocco.
At Lalla Fatna beach, which is 12 kilometers north of Safi, dozens of dead birds have been discovered. Ditto in many places on the neighboring coast. Local authorities are slow to respond. Providing no reason for these deaths, they leave these dead creatures in the wild for the time being. The health authorities did not react either.
Meanwhile, the rumor is rife. And some point to the high level of pollution in the city and the dumping of a lot of waste into the open sea. Feeding on fish, these birds would probably have been poisoned, according to local civil society actors.
Courtesy of m.le360.ma