Flash #Floods Affect 400 Households in #Lilongwe, #Malawi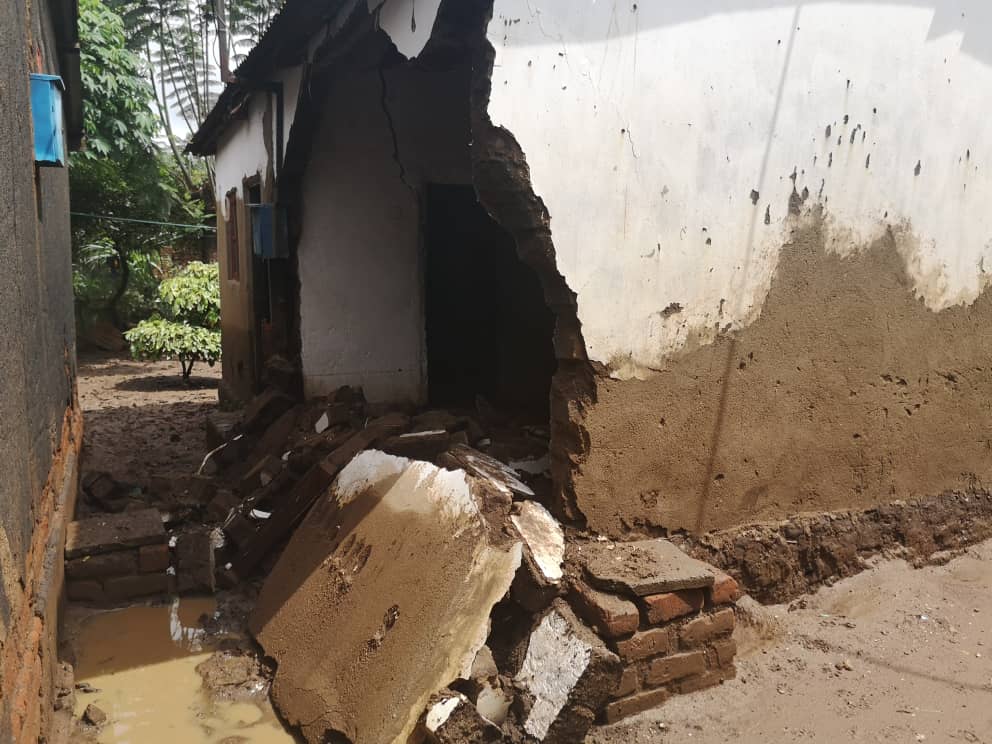 Twitter Photo: @dekunleCharles
Flash flooding has affected parts of Lilongwe, capital city of Malawi, after a period of heavy rain since late December, 2019.
According to Malawi's Department of Disaster Management Affairs (DoDMA) over 1,500 people from around 400 households were affected by flooding "in Areas 22, 24, Ngomani, Kaliyeka and Mgona of Lilongwe City."
Malawi Red Cross said that flooding has also affected 257 households in Nkhotakota District in Central Region, and 15 households in Likoma District, Northern Region.
Malawi Vice President and Minister responsible for Disaster Management Affairs Everton Herbert Chimulirenji visited affected areas of Lilongwe on 03 January, 2020, where gave assurances of government support and called on people living in flood-prone areas to move uplands.
Meanwhile, DoDMA and the Malawi Red Cross Society have provided relief assistance to people affected by the floods in Ngomani and Mgona area. DoDMA said "the relief assistance includes food and non-food items such as kitchen utensils, rice, blankets, soya pieces and some cash."
Courtesy of floodlist.com