Archive | October 31, 2020
One man will have nightmare fuel to last him a lifetime after a New York City sidewalk opened up beneath his feet, plunging him into an underground vault filled with rats.
Dirty. Furry. Scrabbling. Hungry. Rats.
The horrifying incident happened on Saturday, Oct. 24, near a bus stop in the Bronx. Surveillance video shows Leonard Shoulders, 33, was waiting at the stop when the sinkhole opened up beneath him, dropping him 3.7 metres to 4.6 metres (12-15 feet) down into the rats' lair.
"He went down feet first," his mother, Cindy White, told NBC New York. "He was just standing and the sidewalk just — it was like a suction. Like a sinkhole. He just went down."
Shoulders' face scraped the concrete as he fell, and he hurt his leg and arm on the way down, his brother Greg White told CBS New York.
But that wasn't the worst of it. Shoulders found himself alone in the dark with the teeming horde of vermin, unable to escape or call for help.
He ultimately spent 30 minutes in the chamber with the rats.
"Rats crawling on him. He can't move. He just … it was so bad," Greg White said.
"He didn't want to yell because he was afraid there were going to be rats inside his mouth."
Bystanders called for help but it took some time for firefighters to pull Shoulders out of the hole.
One witness said he looked in the hole and "the guy was only moving his hand."
Video shows Shoulders being carted away on a stretcher after the ordeal. He was taken to hospital for treatment and was still there on Thursday, a hospital spokesperson told the New York Times.
"He's traumatized," his mother said. "He said he went straight down, and he was falling, falling, but the debris was falling and hitting him on the head."
Shoulders told his mom that the rats were "so big" and "ridiculous" underground.
She added that anyone could have fallen where her son fell.
The family is considering legal action in the wake of the incident.
New York's Department of Buildings says the underground chamber is a cellar next to a mostly empty five-storey building. Officials ordered the building to be vacated after the incident, and are looking into the cellar to see who owns it.
The building owner was also ordered to set up a fence around the hole and hire an engineer to inspect the stability of the vault underneath.
The incident sparked fears among many citizens in New York, where the city has long struggled to control its massive underground rat population.
The city's rats started eating each other last spring, as human littering dried up due to coronavirus lockdowns.
Orkin recently dubbed New York the third-most rat-infested city in America, after first-place Chicago and second-place Los Angeles.
Courtesy of globalnews.ca
Severe flooding has already been seen and there's worse to come.
More than 30 flood alerts are in place across Wales today (October 31) as Storm Aiden continues to bring torrential rain and wind to the UK.
Named by the Met Eireann, the storm was predicted to unleash around 20-30mm of rain on Saturday, with 40-60mm across higher ground and as much as 80mm in the wettest places.
Already the storm has caused severe flooding in North Wales, after the River Conwy burst its banks on Friday.
Travel disruption was reported in areas of Gwynedd and Conwy after a number of roads were closed or badly flooded, including the A498 in Beddgelert and the A4086 in both directions from Pont Pen-y-benglog to Llanberis.
Despite a weather warning for rain ending at 2pm on Saturday, another is due to come into force in Wales on Sunday as the remanants of ex-Hurricane Zeta sweeps the UK.
The warning is due to begin at 6pm on Sunday and last into the early hours of Monday.
As the weekend continues, the Met Office is warning that homes and businesses could become flooded, causing damage to some buildings.
Fast flowing or deep floodwater is is also possible, "causing a danger to life", they said.
People should prepare for delays or cancellations to train and bus services. Spray and flooding could lead to difficult driving conditions and some road closures.
In the meantime, a yellow weather warning for strong winds continues on Saturday.
According to the Met Office: "A belt of very strong and possibly squally southerly winds will develop on Saturday morning with gusts of 60-65 mph, perhaps 70 mph on exposed coasts and hills."
The strong winds are likely to cause leaves to fall from trees, increasing drainage problems and exacerbating flooding in some areas.
As of Saturday afternoon, 34 flood alerts were in place across Wales.
According to the forecast from Natural Resources Wales, local flooding from rivers and surface water is probable across Wales and the Upper River Severn on Saturday.
Courtesy of walesonline.co.uk
Farmers in the Eastern Cape have been fighting for survival because of the drought that has gripped the area for the past couple of years.
Now, they are fighting a new battle as a brown locust plague threatens their crops.
The brown locust outbreak has been reported in the Sarah Baartman and Chris Hani districts of the Eastern Cape.
According to the Department of Rural Development and Agrarian Reform in the Eastern Cape, about 127 farms have been struggling with it.
The department's entomologist, Nolitha Skenjana, said: "The outbreak is in the Karoo parts of the Eastern Cape, where the insects are competing with livestock for grass. But if they are not controlled they might migrate to crops and vegetables." She said spraying had started at the affected farms.
According to the department, the brown locust is an agricultural pest that attacks all types of crops, but prefers maize, grass and cereal.
Yesterday, Eben du Plessis of Agri Eastern Cape said it was still too early to say what the impact would be.
"They are moving east. They come from the Northern Cape and hatch at a drier area and start moving east. At this stage there's not a lot of damage. Locusts go through about five stages of development and are currently walking. They hatch and find each other and create swarms. They do eat, but the damage is minimal."
He said early detection was important in stopping the outbreak. "What's nice about them walking now is you can spray them quicker because they aren't moving fast. When they start flying through the day and with the predominantly north-west wind they move west with it up to 50km away.
"It becomes difficult to locate them. You have to wait for the weather to cool in the late afternoon, and as it gets darker they settle down for the night. That's when you spray them.
"When they settle down they've doubled in size, are hungry and need more energy, and that's when they do a lot of damage," du Plessis said.
He said the provincial government's efforts to spray the brown locusts were helping.
"This is a developing crisis. You can only see the impact once it's done because they are hatching as they go. The maize is only getting planted now and is very small. The locusts have not hit the irrigation areas yet. In the last report they were about 40km away from the nearest irrigation scheme, between Middelburg and Steenberg."
He said farmers couldn't do much to protect their crops. "They can be vigilant and look out for locusts and report them to make sure they are sprayed. That is basically all they can do. In the past farmers have tried to burn tyres and old motor oil to create a barrier, but that's not really effective."
In September, the Food and Agriculture Organization of the UN warned that migratory locusts threatened the food security of around 7 million people in Botswana, Namibia, Zambia and Zimbabwe. They said one swarm can contain tens of millions of adult locusts, and there were multiple swarms in the southern region.
A single swarm can eat as much in one day as 2500 people, demolishing crops and livestock pasture in a matter of hours.
Courtesy of iol.co.za
England will enter a month-long lockdown from Thursday, Boris Johnson has announced.
Until 2 December, people in England will only be allowed to leave their homes for specific reasons, such as education, work or food shopping.
Schools, colleges and universities will remain open while those who cannot work from home, such as construction or manufacturing workers, will be encouraged to continue going to their workplaces.
Pubs, bars and restaurants will close across the country, although they will be able to offer takeaway and delivery services.
Non-essential shops, hairdressers and leisure and entertainment venues will also be shut.
Different households will be banned from mixing, although support bubbles and childcare bubbles will remain and children will still be able to move between homes if their parents are separated.
Gyms will be shut but people can continue to exercise for unlimited periods outdoors, either with people from their own households or on a one-to-one basis with one person from another household.
People will be able to travel internationally for work, but won't be allowed to go abroad for holidays.
Premier League football and other elite sports will be allowed to continue, due to the testing regimes in place for professional sportspeople, but amateur sports will be put on hold.
The prime minister announced the new nationwide restrictions at a Downing Street news conference, with MPs expected to vote on the fresh measures on Wednesday.
Mr Johnson has taken the action after warnings from the government's scientific advisers that hospitals could run out of beds by early December without new measures.
Until now, the government has been pursuing a localised approach to COVID-19 restrictions, with England divided into three levels of measures, depending on local infection rates.
The government's aim is that, after the month-long period of tougher national measures, different parts of the country will be released back into the existing three tiers, depending on regional transmission rates.
Earlier on Saturday, Mr Johnson's top ministers were briefed by the government's scientists prior to a remote cabinet meeting.
The prime minister also held talks with senior Conservative MPs.
Courtesy of Sky News
Subject to change




Depth:

 10 km

Distances: 448 km NNW of Adelaide, Australia / pop: 1,225,000 / local time: 23:06:43.2 2020-10-31
125 km E of Roxby Downs, Australia / pop: 4,600 / local time: 23:06:43.2 2020-10-31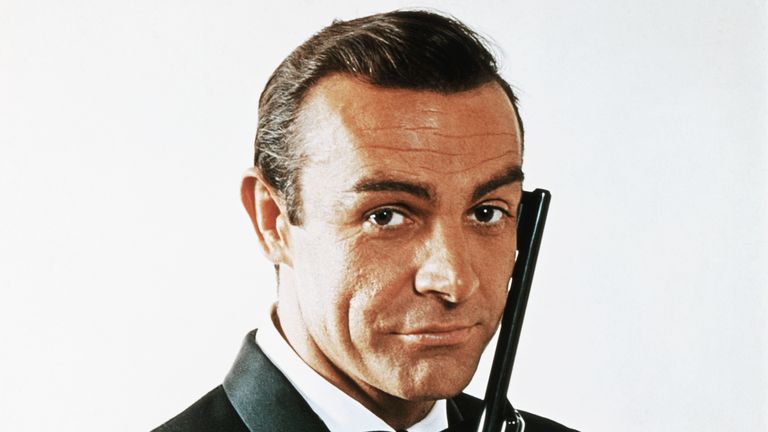 Sir Sean Connery has died at the age of 90, his family have said.
The Scottish actor was best known for being the first actor to play James Bond on the big screen, taking the role in 1962 and going on to star in seven of the films.
He also starred in The Hunt for Red October, Indiana Jones And The Last Crusade and The Rock in a career that spanned 50 years.
He won an Oscar for his role as a Chicago cop in the 1987s The Untouchables, two Bafta awards and three Golden Globes.
He was knighted by the Queen at Holyrood Palace in 2000.
He celebrated his 90th birthday in August.
He won legions of fans as Bond, often coming top of fan-voted polls thanks to his debonair manner and wry humour.
His performance in Dr No in 1962 set the jobbing actor and former milkman on a path to Hollywood stardom.
Courtesy of Sky News
Subject to change




Depth:

 5 km

Distances: 289 km NNE of Reykjavík, Iceland / pop: 118,000 / local time: 04:55:37.0 2020-10-31
26 km N of Siglufjörður, Iceland / pop: 1,100 / local time: 04:55:37.0 2020-10-31
Depth:
 11 km
Distances: 26 km NNW of Murcia, Spain / pop: 436,000 / local time: 01:55:23.5 2020-10-31
17 km NNW of Molina de Segura, Spain / pop: 64,000 / local time: 01:55:23.5 2020-10-31