Archive | November 25, 2020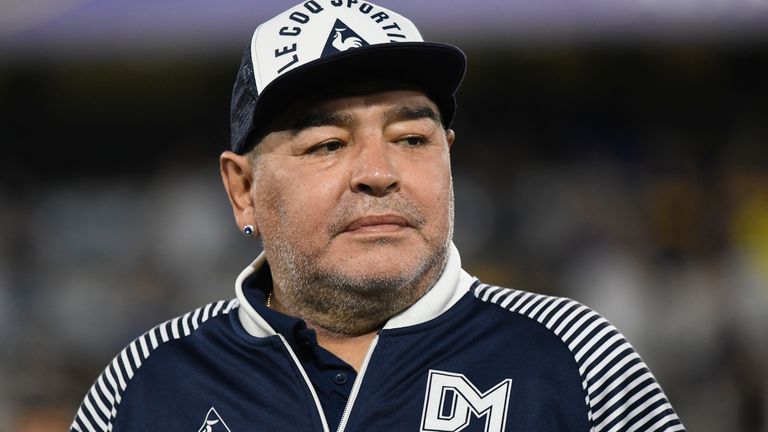 Maradona at a match in March
The legendary Argentinian footballer Diego Maradona has died at the age of 60.
The news was broken by Argentinian football association.
Maradona, who captained Argentina's 1986 World Cup-winning team, is widely regarded as one of the greatest footballers of all time – if not the greatest.
Earlier this month, he was admitted to hospital because he was "not well psychologically".
He said he had been "very sad for a week" and "didn't want to eat", according to one of his representatives.
Courtesy of Sky News