Archive | Heatstroke Alert
RSS for this section
Environment Canada has issued a heat warning for the Okanagan and South Thompson, with the expectation temperatures will reach 40 C during the day with overnight lows near 18 C for the next two days.
"A ridge of high pressure has been building over southern B.C. this weekend with temperatures peaking today then gradually declining as the week progresses," the meteorological agency said.
"Today will be the hottest day with maximum temperatures reaching the mid- to upper-30s C, likely hitting 40 C at Lytton. Overnight temperatures will only cool to the upper teens, and may in fact stay above 20 C in windier locations of the Fraser Canyon. High temperatures on Monday will be two or three degrees cooler than today's highs."
Highs will reach the mid 30s C again on Tuesday, according to Environment Canada, but there should be some relief Monday night which will be cooler than tonight.
"This may be enough to technically end this heatwave at some locations," the
Environment Canada and local Medical Health Officers expect an increase in health and safety risks from heat and are advising the public to take precautions.
Courtesy of infotel.ca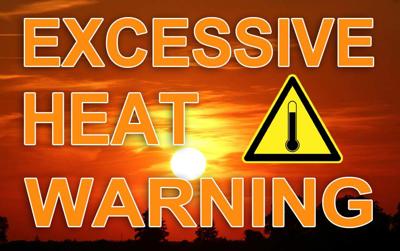 At least 92 people have died in Bihar, India as the severe heatwave takes hold which is also affecting most of India.
The country is experiencing droughts and hundreds of cases of heatstroke.
Other deaths have been recorded in Aurangabad, Gaya, and Nawada, where temperatures have been around 45C.
At least 562 people have endured heatstroke and admitted to various hospitals.
Government officials fear the death toll will rise.