Archive | Lions
RSS for this section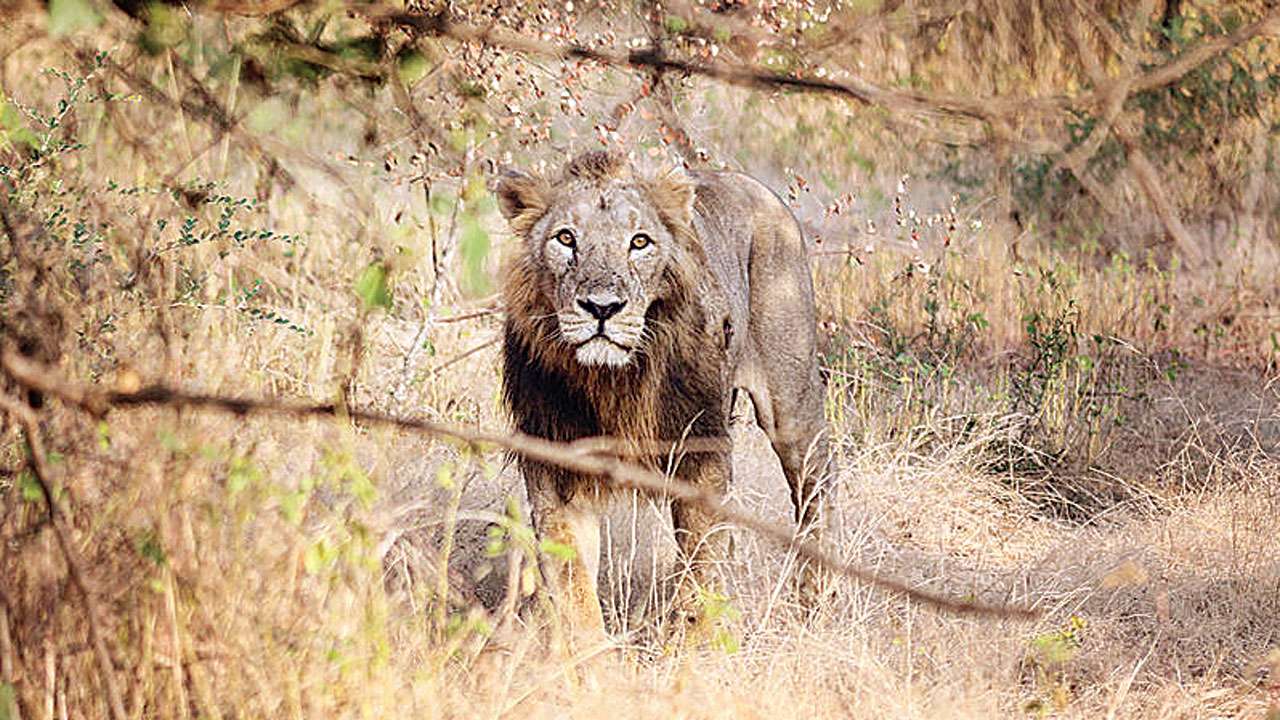 Lions Picture for representational purpose
More than 200 lions and lion cubs died in the state in the last two years, the state government said in the assembly on Friday. However, the government claimed that a majority of deaths were due to natural causes.
Forty-three adult Asiatic lions died in the state in the year 2017, and 67 in 2018, forest minister Ganpatsinh Vasava said in a written reply to a question by Congress MLA from Talala, Bhaga Barad.
According to the minister, out of 43 lions in 2017, 31 died due to natural reasons, while 12 died of unnatural causes. For 2018, 58 lions died because of natural reasons, and nine on account of unnatural causes.
Surprisingly, in response to a question by MLA Pratap Dudhat, the minister said that 34 lions had died in Gir sanctuary due to an outbreak of canine distemper virus, babesia, streptococcus bacteria, and gram-negative bacteria in the year as of January 29, 2019. The discrepancy in numbers would suggest that the majority of the lion deaths as a result of these diseases have been classified as because of natural reasons, and not due to unnatural causes. Vasava's reply said that 94 lion cubs had died in the state in 2017 and 2018. Of them, six deaths were because of unnatural reasons, while 88 had died due to natural reasons. In the same two-year period, more than 250 leopards and 75 leopard cubs also died in the state. While 118 leopards and 30 cubs were reported dead in 2017, the number was 138 and 45 respectively for 2018. The government said 76 leopards and 10 leopard cubs had died due to unnatural reasons, while the death of 180 leopards and 65 cubs was because of natural causes.
"Parapet walls are being constructed around open wells in revenue areas in Gir sanctuary. Chain link fencing has been undertaken on both sides of Surendranagar-Pipavav railway track in Amreli district," the minister said in reply to a question about steps taken to prevent deaths of the wildcats.
There are as many as 3,159 open wells in a 5-km radius of Gir sanctuary area, the state government said in the assembly. However, forest minister said that no lions or other protected animals had died or suffered injuries on account of falling in an open well without a parapet wall in Gir sanctuary area in the last two years.
Courtesy of dnaindia.com
A yet unidentified virus has killed at least four of the total 23 lions that died at the Gir Sanctuary in Gujarat (Reuters file photo)
Two of the country's top courts have expressed worry and displeasure over the deaths of Asiatic lions at Gujarat's Gir Forest National Park.
At least 23 lions have died in Gir in the last 20 days, an unusual series of deaths that has forced the Gujarat Forest Department to undertake a massive survey in order to identify and treat sick lions.
Initially, forest officials said that most of the deaths were due to infighting among the big cats. While that theory hasn't been completely discounted, medical examinations of at least four lions have worryingly pointed to a yet-unidentified virus as the cause of some of the deaths.
Today, the Supreme Court and the Gujarat High Court both took note of deaths of lions in Gir. The Supreme Court said that issue was "extremely serious", and asked the Gujarat government and the Centre to find out the reason for the deaths and detail what preventive measures they plan to take.
The Gujarat High Court, in an observation made in a similar context, questioned if illegal lion shows, during which the big cats are fed chicken, could to be to blame for the animals falling prey to viral infections.
Courtesy of indiatoday.in
The death toll of endangered Asiatic lions due to flash flood in Amreli and Bhavnagar has gone up to nine as two more carcasses of the big cats were recovered on Sunday. The count of blue bull deaths has also crossed 500, as more dead animals were recovered from Shetrunji dam in Bhavnagar.
Forest rangers spotted carcass of a lion on the banks in Maidhar village, downstream Shetrunji dam in Palitana taluka of Bhavnagar district, at around noon. The Deputy conservator of forest (DCF) of Bhavnagar, Ganga Sharan Singh, said that the lion was around five-year-old and was washed away in the flood after heavy rain in Amreli and Bhavnagar districts on Wednesday.
"Our staff have located majority of lions which live in Bhavnagar. Therefore, we suspect that this lion was washed away from upstream Amreli," said the DCF. This was fourth lion carcass to be recovered from the banks of Shetrunji in Bhavnagar in the last three days.
Carcass of another lioness was reportedly recovered from Ghoba village in Savarkundla taluka of Amreli. Ghoba village is part of Gir East division.
On the other hand, two teams of NDRF scanned nine islands in Shetrunji dam and recovered 135 carcasses of wild animals. Out of them, 130 were of blue bulls, while the rest were bovines, the Bhavnagar DCF said.
"In all, 157 carcasses of blue bulls were recovered on Sunday, taking the toll to around 400 in Bhavnagar alone. Carcasses of nine spotted deer, six wild boars and one jackal have also been recovered so far," said Singh, adding the NDRF teams will keep on inspecting islands in the dam on Monday also.
Carcasses of as many as 112 blue bulls, seven spotted deers, seven black bucks and a jungle cats have been recovered from banks of Shetrunji in Amreli district. "But in an encouraging sign, our staff have traced location of 27 Asiatic lions in Liliya taluka and they are safe," DCF (social forestry) of Amreli, Mangal Gujjar said.
Courtesy of indianexpress.com