Archive | Penguins
RSS for this section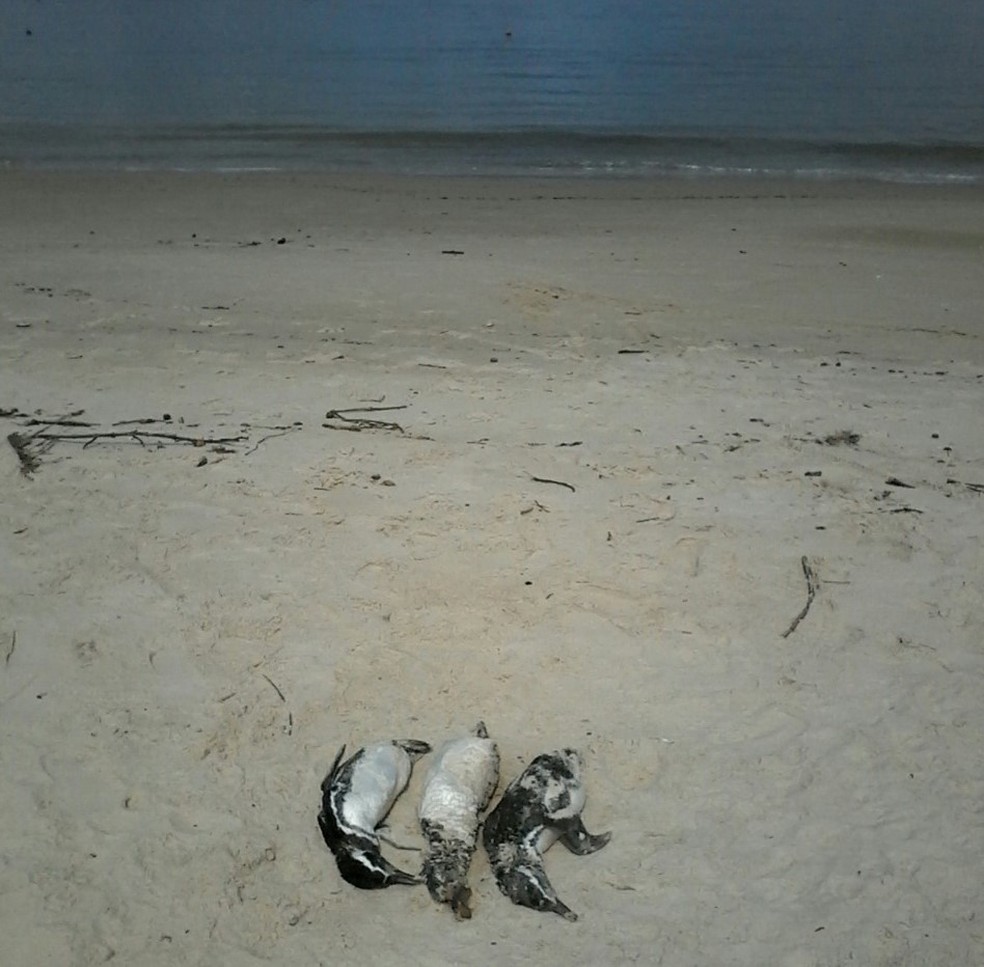 Photo: PMP-BS / Divulgação
In Bombinhas, more than 40 penguins were found dead on Thursday (22), according to the Santos Basin Beaches Monitoring Project (PMP-BS). On the morning of Friday (23), five more animals in Itapema , one in Porto Belo and another in Bombinhas were located by the Anjos do Mar Institute.
In addition to the penguins, dolphins, turtles and sea lions were collected dead by the environmental agencies partners of the PMP-BS, still without balance. The project and the Angels of the Sea Institute state that mortality can be linked to different factors.
"This cause of death for the penguins is more related to a natural cause, that the animals are very thin and debilitated with a large parasite infestation," explains PMP-BS program coordinator Jeferson Dick.
According to the director of the Anjos do Mar Institute, Marcelo Assumpção Ulysséa, the use of witch networks has also caused the deaths. "Illegal shore fishing nets," adds the director, who found animals trapped in them.
In Bombinhas, the animals were found in Mariscal, Quatro Ilhas and Canto Grande. Penguins often swim in flocks and are also found dead in groups, in the sea or on the beach sands.
Courtesy of g1.globo.com