Archive | Water Birds
RSS for this section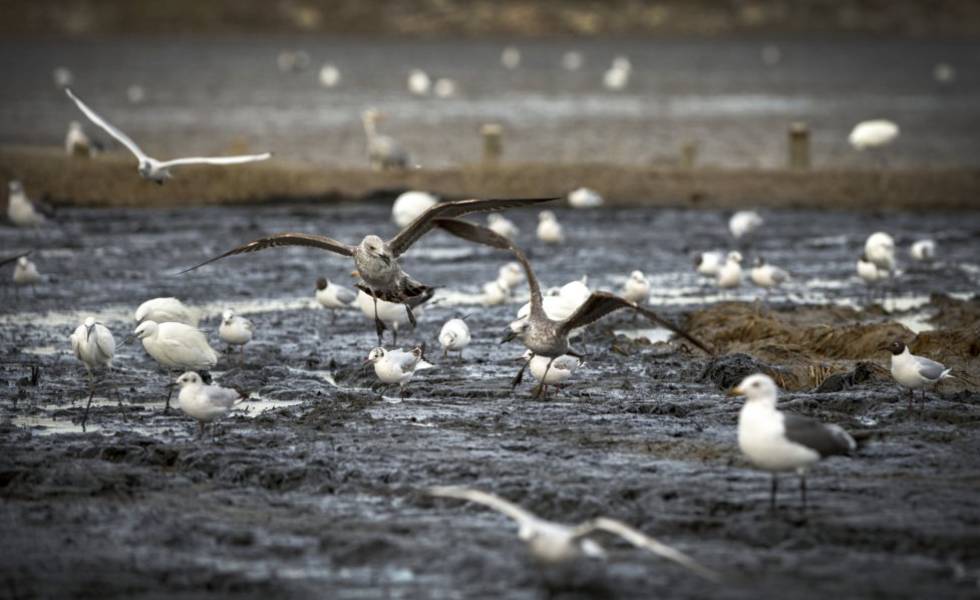 Birds in the Natural Park of L'Albufera. MÒNICA TORRES
The outbreak of avian botulism detected on July 17 in the Tancat de la Pipa, in the natural park of the Albufera of Valencia, has left this Monday 331 dead birds and 64 sick, and a total of sixteen affected species, although around 80% of corpses correspond to mallards.
This has been explained to Efe Mario Giménez, delegate of SEO Birdlife in the Valencian Community, an organization that together with Acció Ecologista Agró manages this natural space where the drying process is followed to avoid concentrations of birds and that the bacteria can be dispersed accordingly.
Giménez has indicated that the majority of affected birds are mallards, of which there is a population of between 4,000 and 5,000 individuals in this park where there are usually no threatened species, and they have also found affected specimens of common egret, stork or common teal.
He has indicated that, of the 40 hectares in which it is necessary to act, one of the three filters that make up these old rice fields next to La Albufera has already dried up , and then the same will be done with the two lagoons, a process that He hopes it is finished this week, because he "empties slower" than they would "like".
The intention is that the Tancat de la Pipa remain dry for the rest of the summer "and at least until mid-September", since as long as the high temperatures continue there is a greater risk that the birds can get sick, and that with autumn it will become to flood the place "with an adequate water flow", he explained.
Courtesy of elpais.com