Tag Archive | Arizona Republic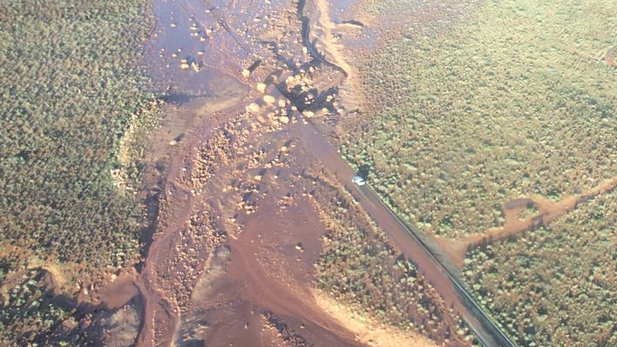 Arizona Highway 89A north of Flagstaff closed by mudslide Aug. 9, 2015; PHOTO: AZ Department of Transportation

A storm system brought a tornado and hail to northern Arizona on Sunday, with flash flooding closing a portion of the U.S. 89A with mud and debris.
The Arizona Republic reported Monday that winds reached up to 70 mph Sunday afternoon about 30 miles north of Flagstaff. Meteorologist Mark Stubblefield said the tornado showed up on radar after 2 p.m. and was heading toward the 89A.
Transportation crews were working Monday to clear mud and boulders from the 24-mile section of highway between mileposts 531 and 555. ADOT spokeswoman Caroline Carpenter said it was unknown when the blocked portion of the highway will be reopened.
Stubblefield said tornadoes in Arizona are rare, but not unheard of.
Courtesy of news.azpm.org