125,000 salmon die in disease outbreak at Lewis fish farms in Scotland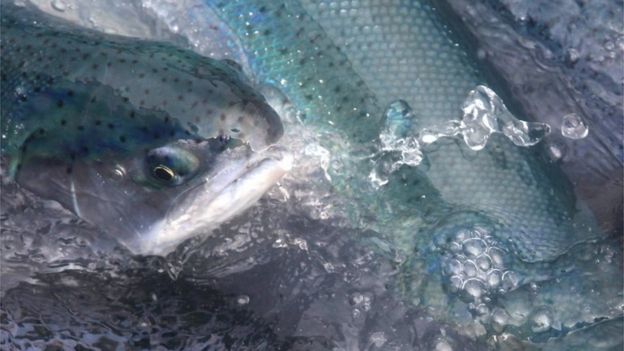 About 125,000 salmon have died due to a disease outbreak at two fish farms on the Isle of Lewis, BBC Scotland has learned.
Marine Harvest confirmed that the sites in Loch Erisort have been hit by the bacterium Pasturella Skyensis.
The company has apologised to local people concerned about the smell of decay in the area and the sight of lorries carrying away dead fish.
The pathogen is believed to have taken hold at the farms at the end of August.
One theory behind the emergence of the disease is that climate change and rising ocean temperatures could be making Scottish fish farms more vulnerable to bacterial infections.
Courtesy of BBC News